The Transfer Subscription feature allows you to move an active Client Billing subscription to another site in your account. This is useful if you've built a new site for a client and want to move their payment information and payment history without having to create a new subscription.
STEP 1
From the Site Details page, click on "Transfer Subscription".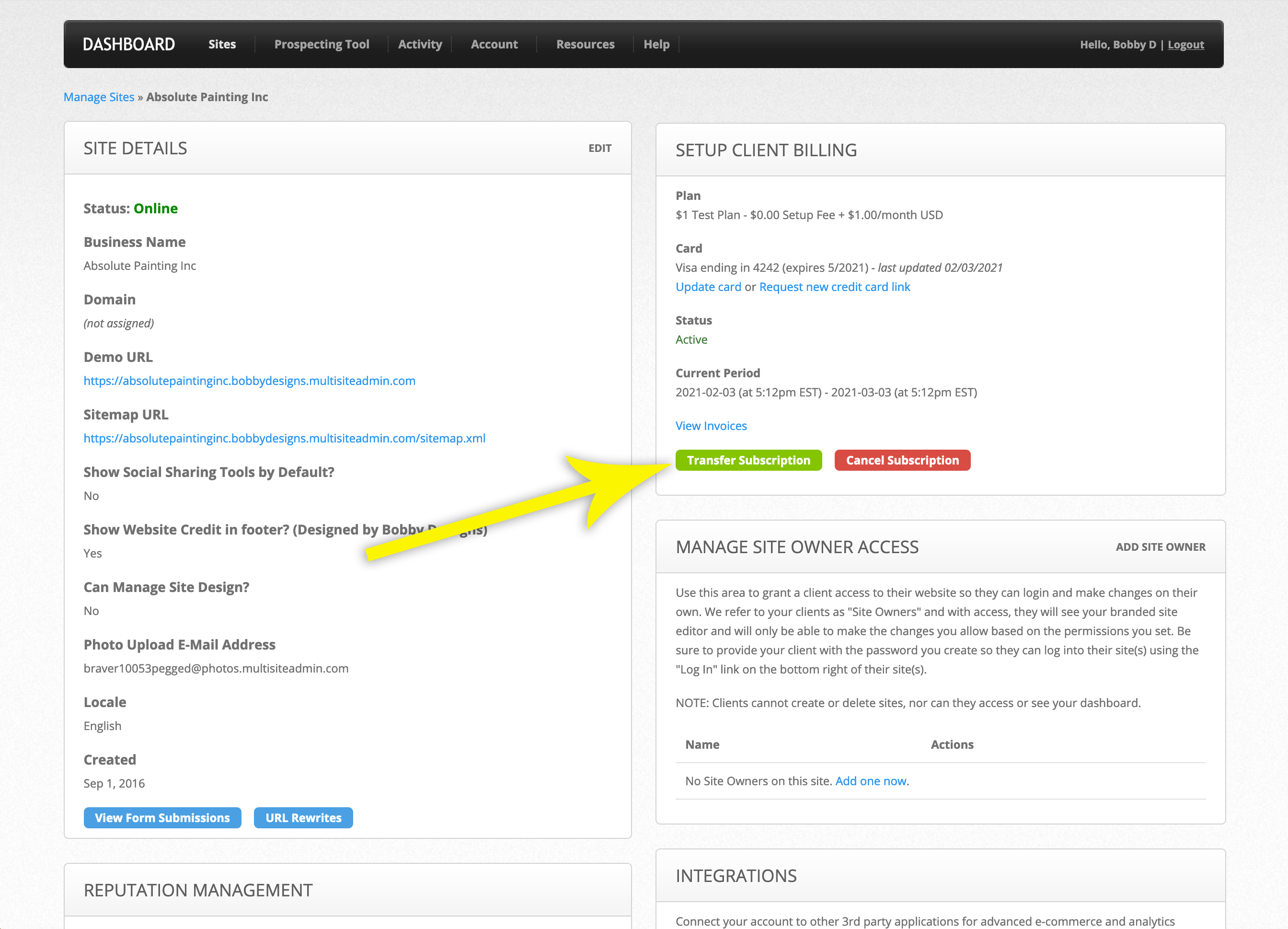 STEP 2
You will then be prompted to choose another site in your account that you want to move the subscription to. Click "Yes, Transfer Subscription" to complete the transfer.
PLEASE NOTE: You can only transfer the subscription to online, active, non-deleted sites that are in your account without an existing subscription.