If you are using SiteSwan's Client Billing feature and a client needs to update their card, this can all be done from the dashboard. Whether their credit card expired, has insufficient funds, or they simply want to change credit cards used for billing purposes, there are several ways to update the card on file.
STEP 1 - From the Site Details page, click on the "Update card" or "request new credit card link" in the Client Billing section
"Update card" will let you manually enter a new credit card for the client immediately and does not require any additional steps.
If you prefer to send the client a link so they can update their credit card themselves, click on "Request new credit card link" and proceed to Step 2.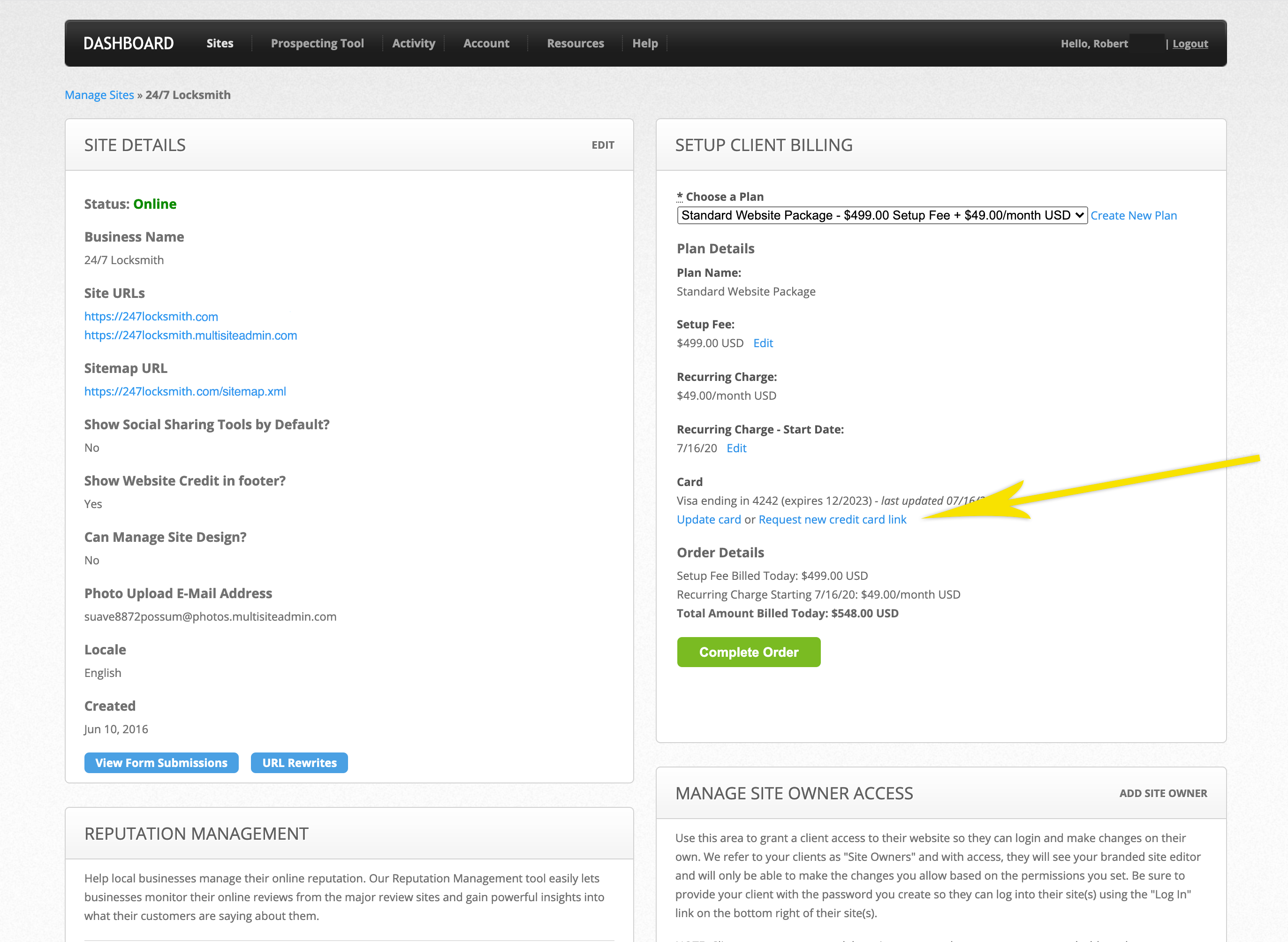 STEP 2 - Copy the link provided. Please note: each link is specific to an individual site and cannot be used for other sites in your account.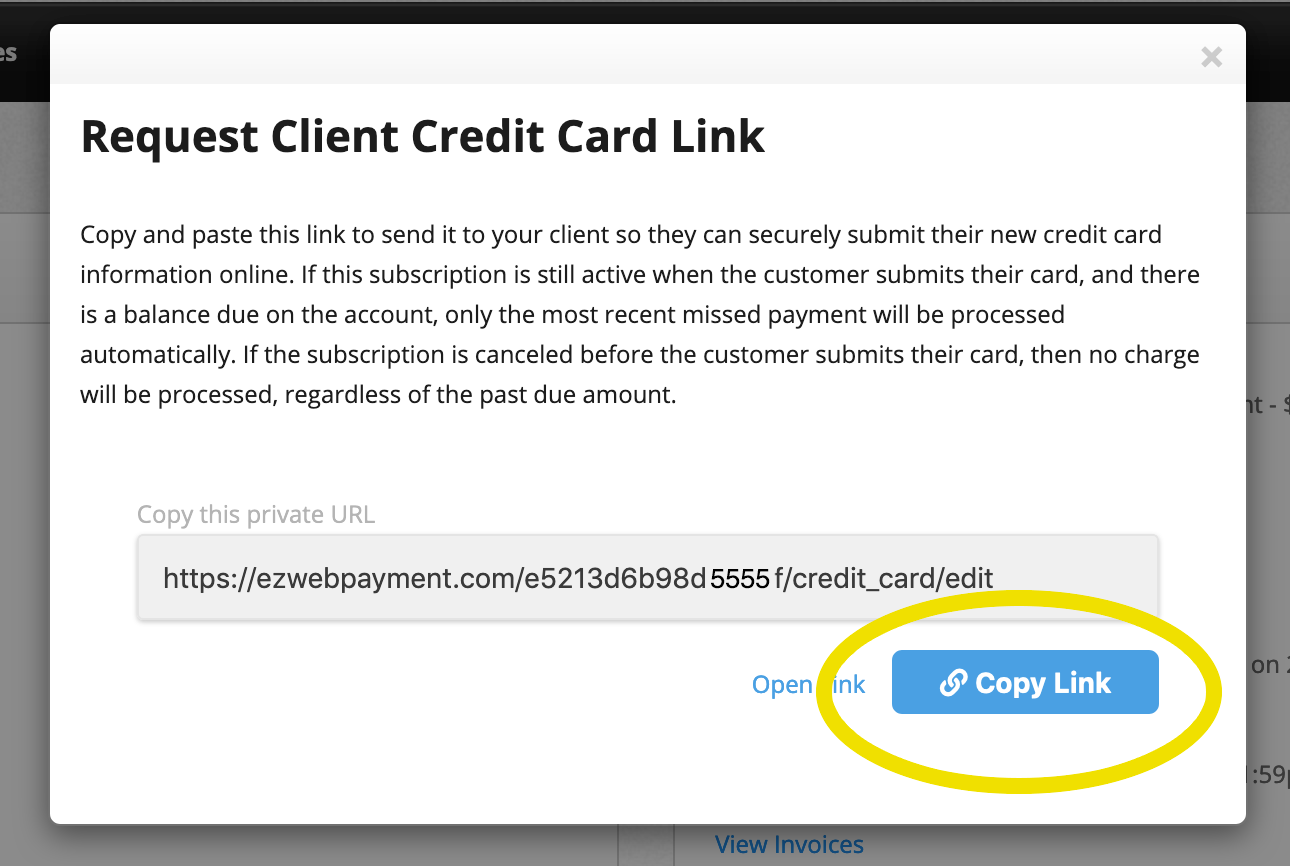 STEP 3 - You can now paste that link inside an email that you send to the client, requesting the new credit card information.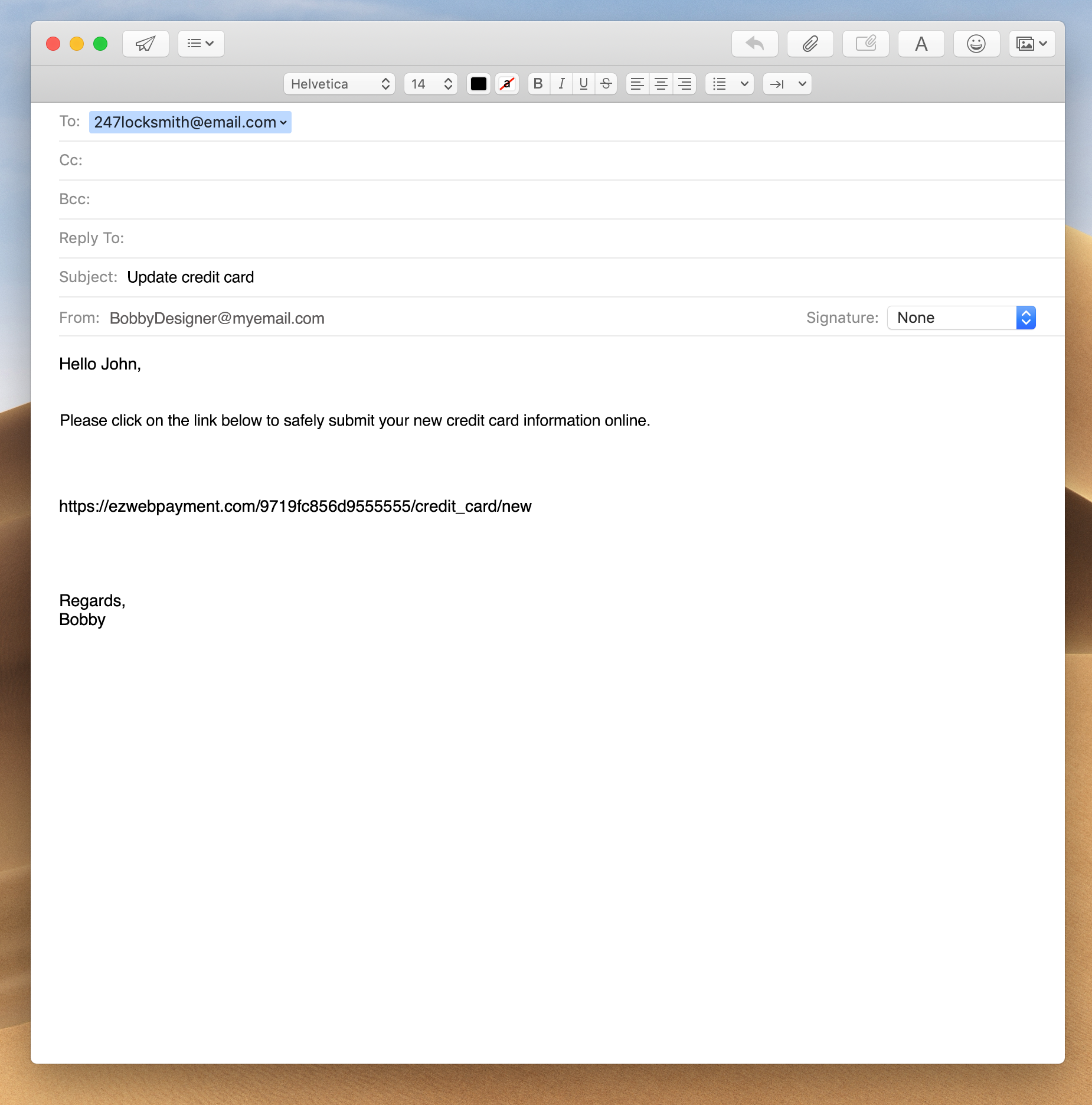 STEP 4 - When the client receives the email and clicks on the link, they will be taken to a page that looks like this where they can safely update their credit card information using a secure online form. No further actions are required. This new card will now be used for billing.
PLEASE NOTE: If a client has a past due balance on their account, only the most recent missed payment will be processed when the credit card is updated. If there is no amount past due, then nothing will be processed on the card - it will simply be stored for the next scheduled payment.