With our White Label Program you can grant other staff members of your company access to your site building platform. Here's how:
***Note: Adding Account Users is Only Available on Certain Plans***
STEP 1
Once Logged in, click "Account" > "Settings" on the top of your dashboard.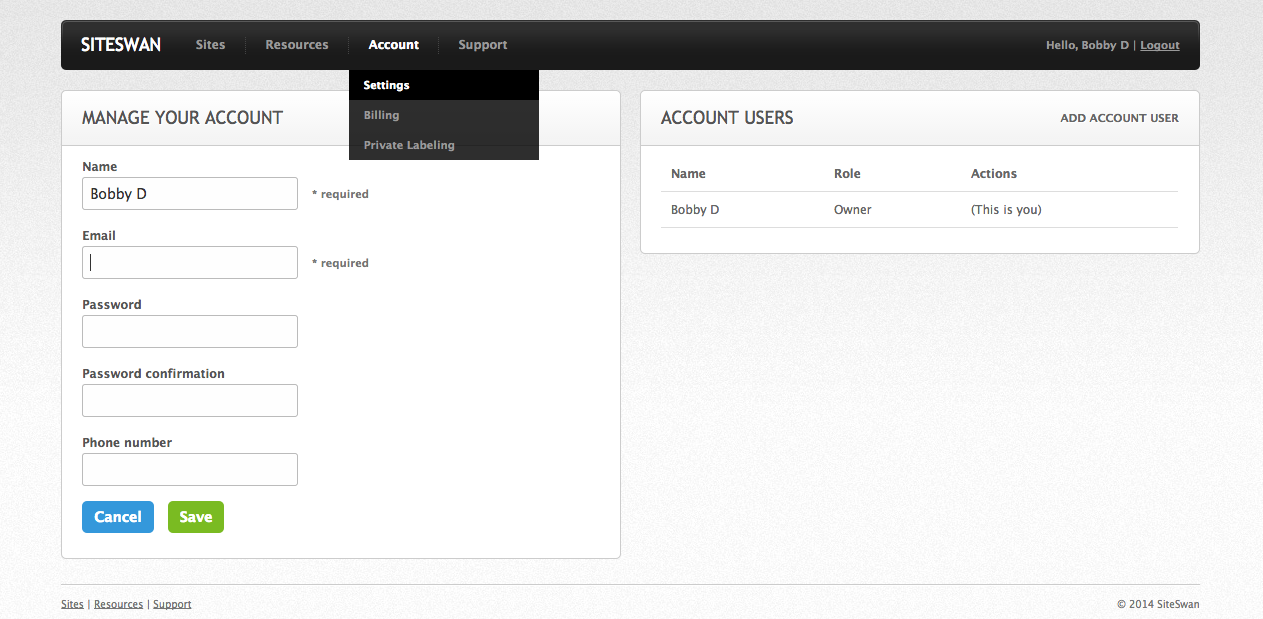 STEP 2
To the right of "Manage Your Account" select "Add Account Users" and enter their information in the fields provided. You can limit users' access by defining their "Role". These individuals will have access to your account as well as the sites you create and manage.
Staff only has access to the platform features you assign. Staff cannot add, delete or manage other users you create.
Stealth Mode enables you to hide all reference to SiteSwan from this user on your account. This is designed for resellers who do not want their staff/account users to know they are using the SiteSwan platform.
Owners have unrestricted access to the platform. Only owners can add, delete or manage other account users.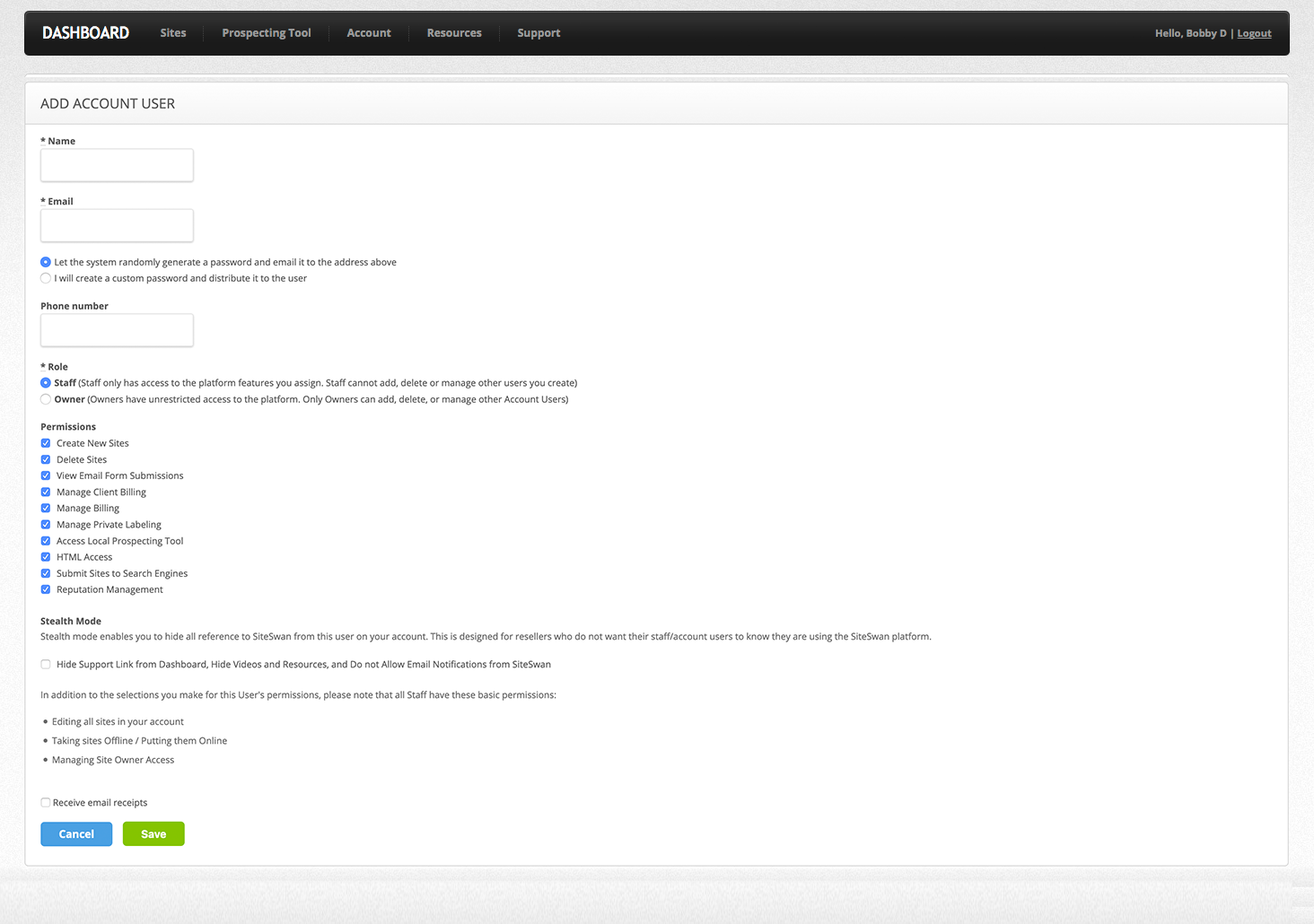 STEP 3
Be sure to click "Save" when complete.
Please Note:
- Account Users is for granting access to members of your organization only. This is not for granting access to individual site owners.
- Only Account Owners can add or delete Account Users