Here's how to access and edit your account information from the dashboard.
STEP 1
Once Logged In, click on "Account" > "Settings" on the top of your dashboard.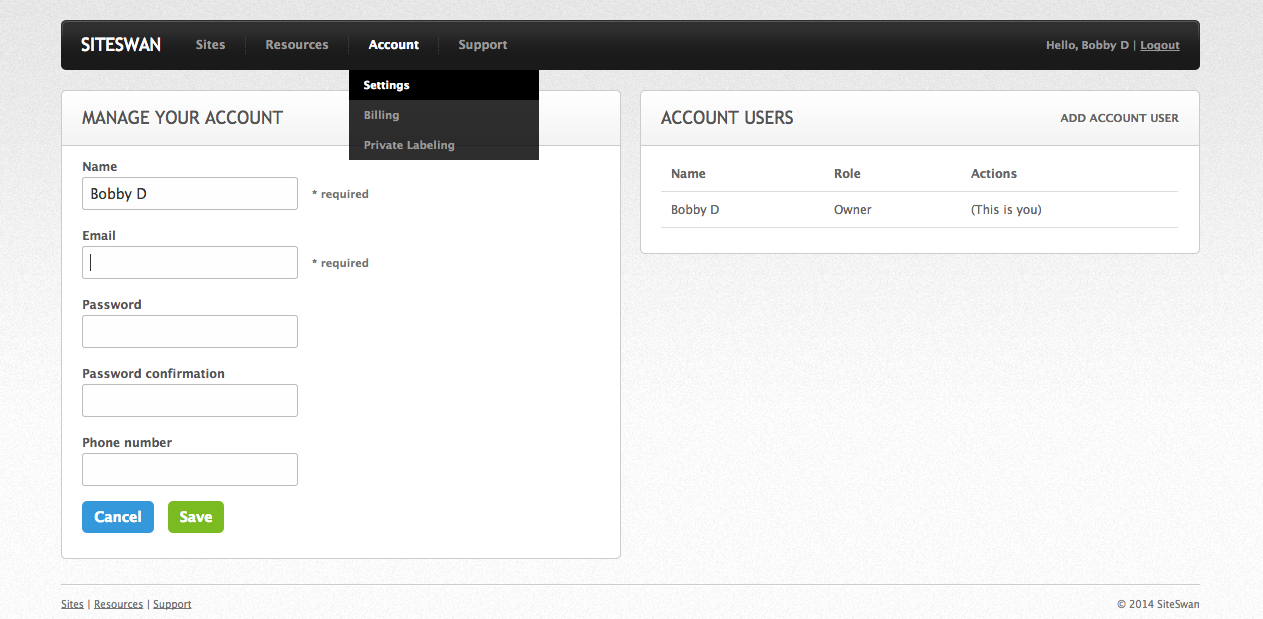 STEP 2
You can now manage your account information like your the email and password you use to login to the dashboard. You can also add additional Account Users from this screen.