A favicon, also known as a "shortcut icon," is usually 16 x 16 pixels, and is a small, visual representative of the business brand, logo, primary service, or color palette. Many web browsers will display the favicon in tabs, next to the URL, in bookmarks, and other places within the browser. It's an extra level of personalization you can quickly add to any website you build.
You can add a Favicon to any of your sites. Here's how:
STEP - 1
In your dashboard, click "Site Details" next to the site you wish to add a Favicon to.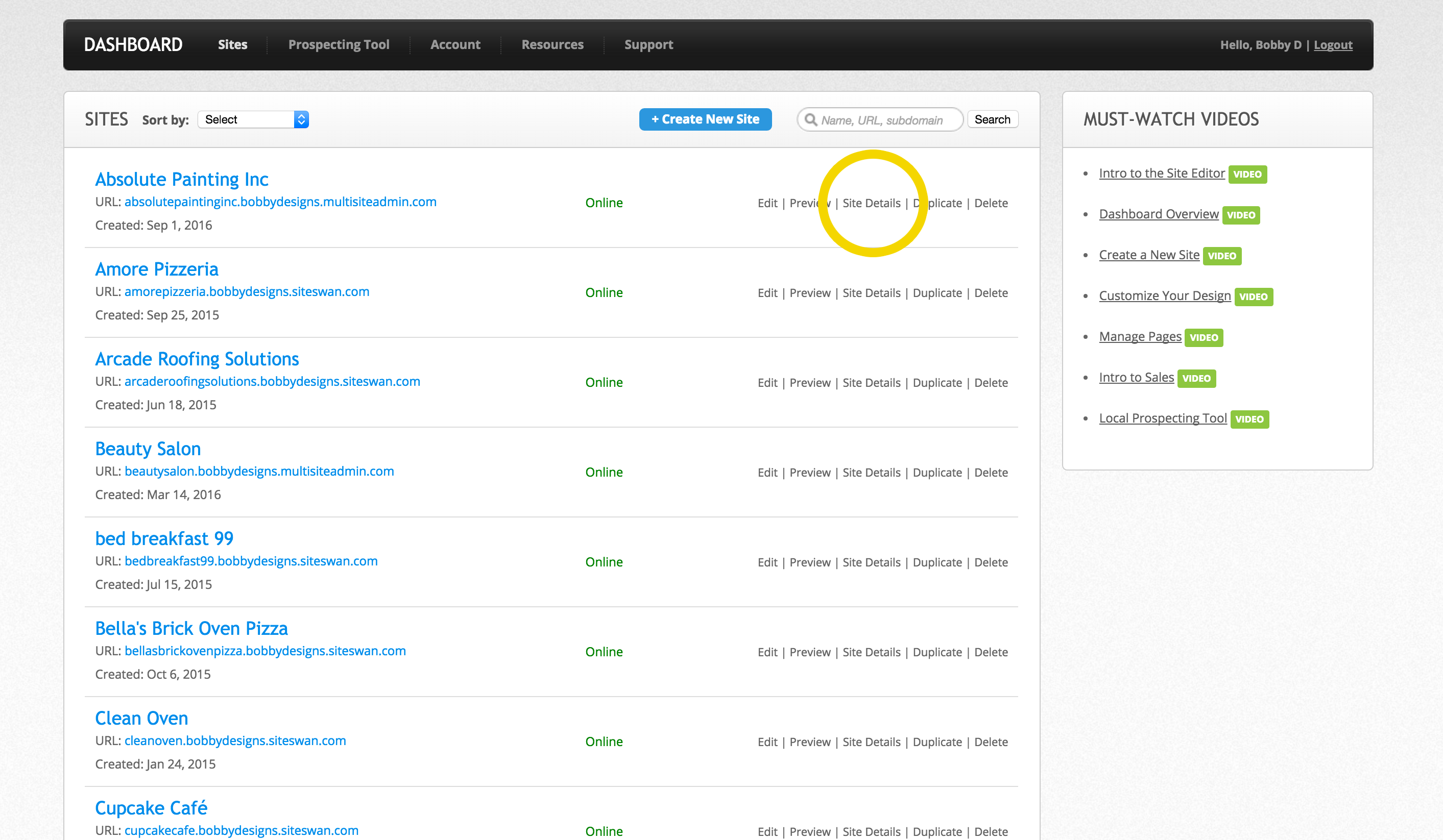 STEP - 2
Choose "Edit" next to Site Information.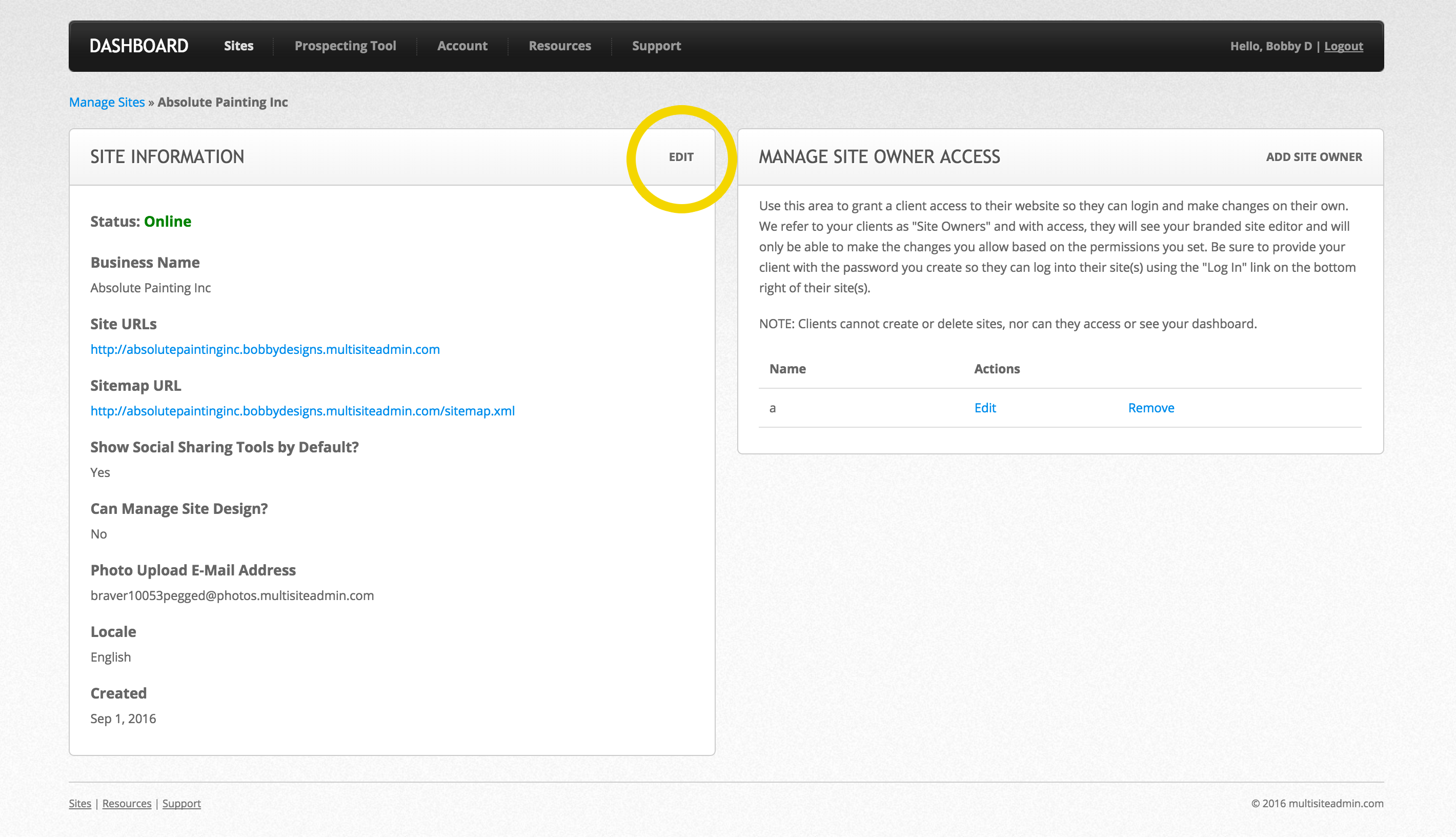 STEP - 3
Click "Choose Favicon" to select the icon you wish to upload. Remember the recommended size 16 X 16 pixels. Be sure to click "Save" when you are done.