We highly recommend that you submit your website to the major search engines. Submitting your website URL to search engines can help improve search engine rankings, increase online visibility and drive traffic to your website. That said, the search engines give no guarantee of ranking your page just because you have submitted it or how long it might take.  Submitting your site lets the search engines know that you have new information to share across the web.
Our new Search Engine Submission tool allows you to submit any SiteSwan website to Google, Yahoo and Bing with just one-click. This will eliminate the tedious and time-consuming process of manually setting up a search console for every website you create.
Please note: This is an optional paid service. While most sites are indexed in as little as 48 hours, we can't make any predictions or guarantees when or if submitted URLs will appear in search results.
Step 1 - From your Dashboard, hover over the Sites tab on the top of the screen and click "Search Engine Submission".
Step 2 - Choose the site you want to submit from the dropdown and click "Buy Now". Your order will be processed immediately and your site will be submitted to Google, Yahoo and Bing.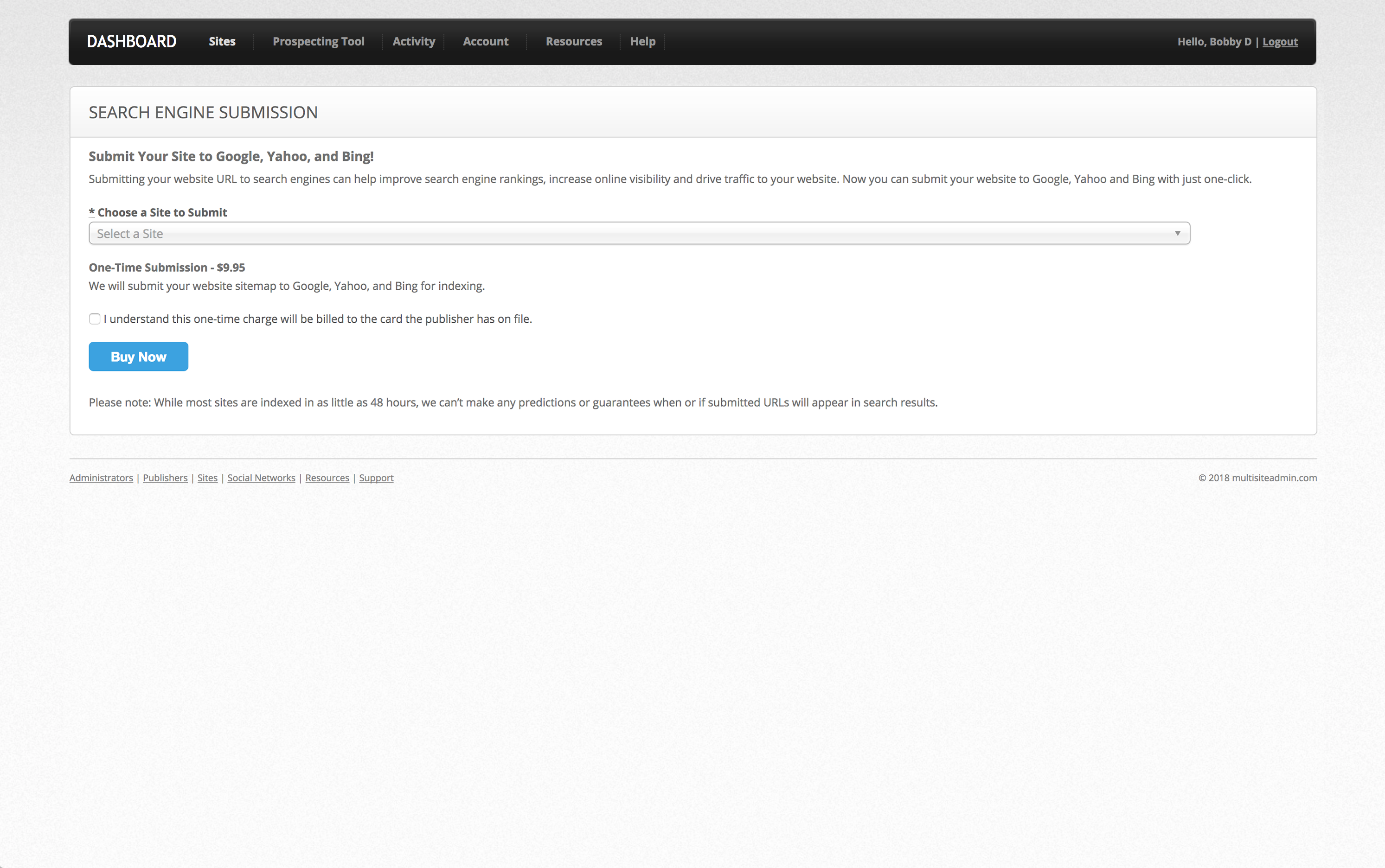 Helpful Tips!
- Include this service for all the websites you build and cover your cost in the setup fee you charge your clients. The benefits certainly outweigh the cost involved and can have a big impact on your clients' search results.