If you want to cancel a Reputation Management Daily Reporting subscription for one of your clients, you can turn off the service and stop payments from being collected by following these steps...
STEP 1
Click on "Site Details" next to the site for which you want to cancel the daily reporting subscription.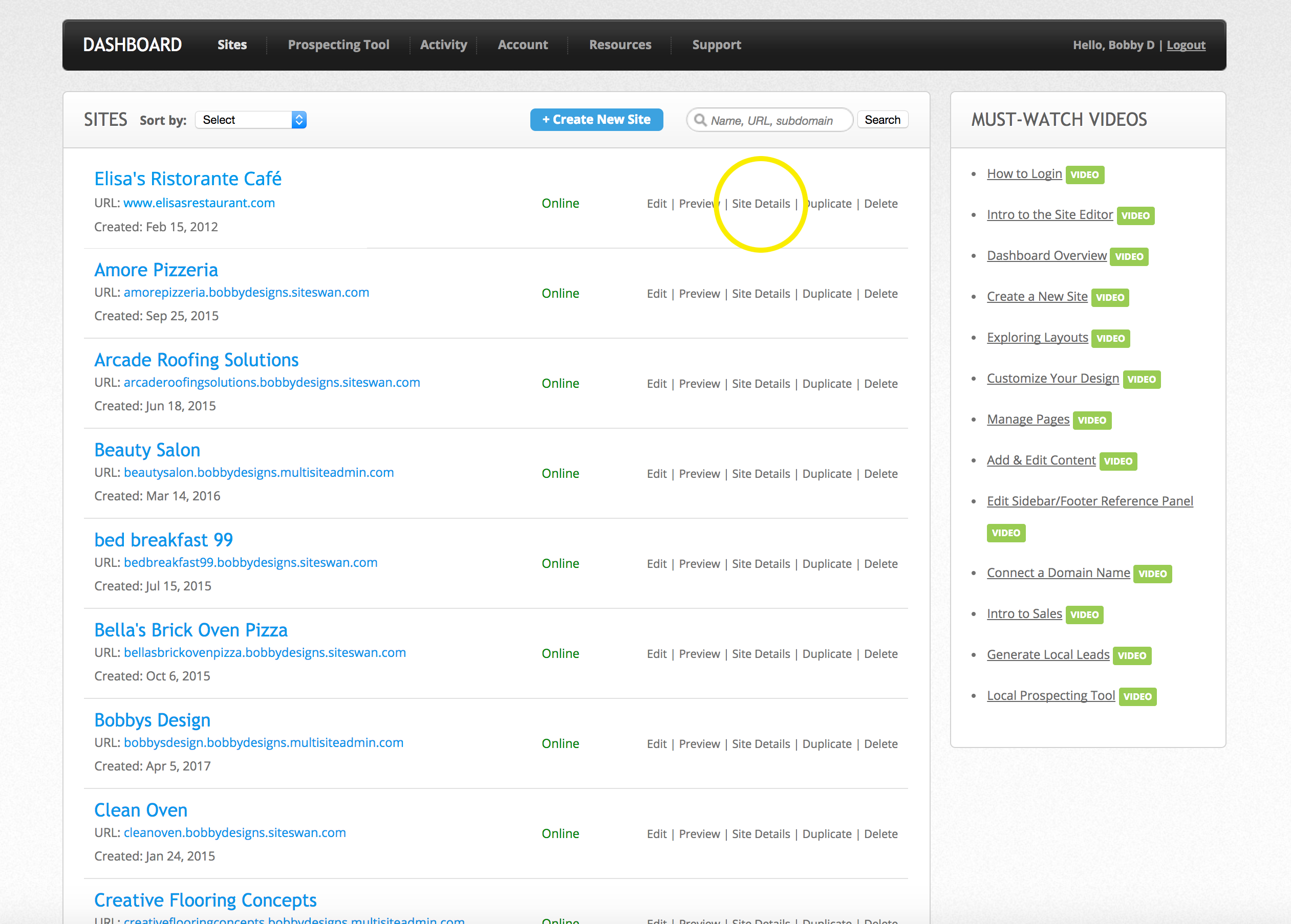 STEP 2
Click the "Cancel Daily Reporting" link to end the subscription.