When you delete a site, we temporarily store a copy of that site for 10 days. During this time you will be able to "Restore" the site to your account if you need to.
PLEASE NOTE: Sites will permanently be deleted after 10 days and you will no longer be able to restore them.
STEP 1 - From your Manage Sites screen in your Dashboard, click on the "Deleted Sites" link.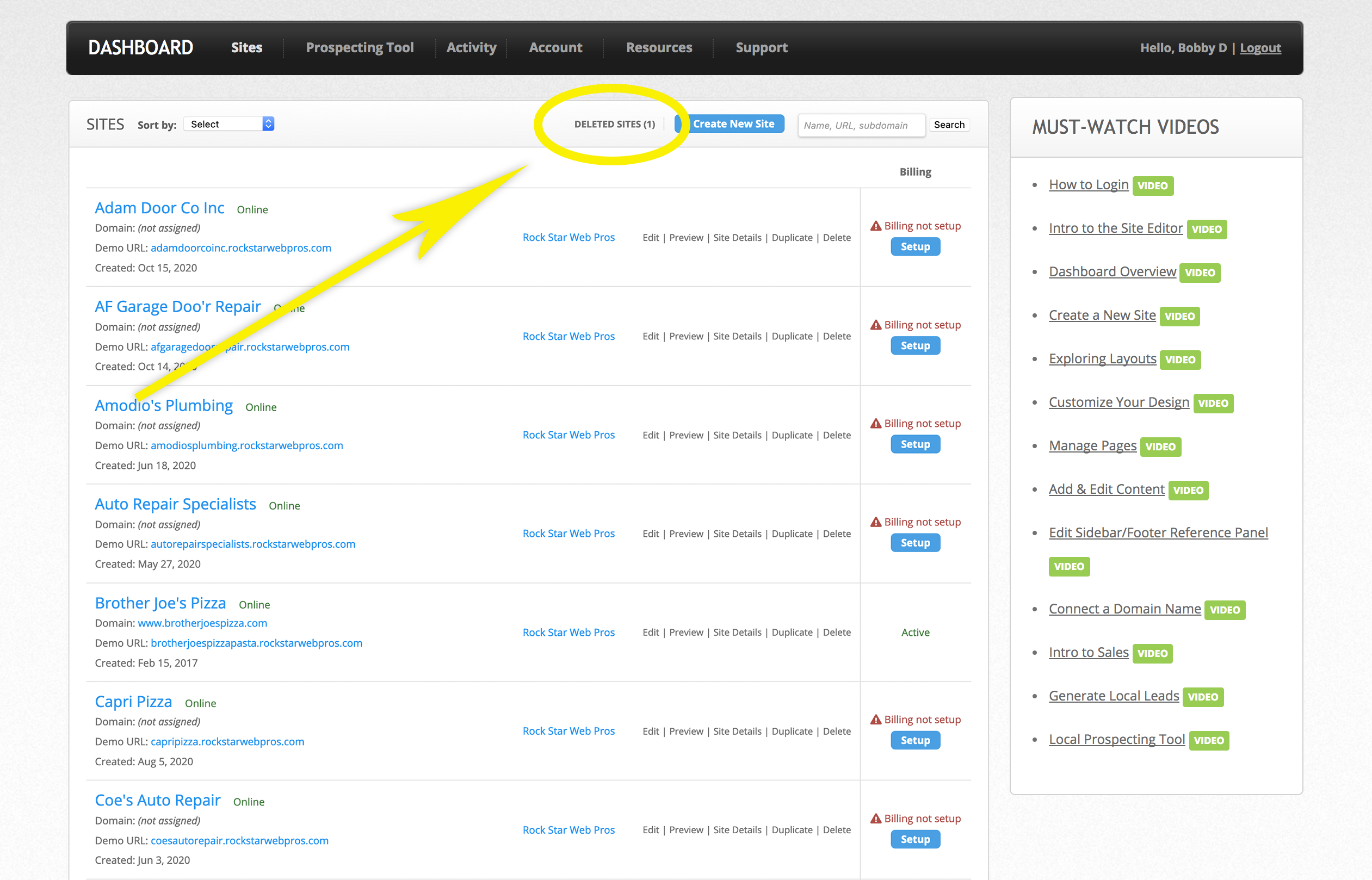 STEP 2 - Click on "Restore" to restore the site back to your account.