The ADA (Americans with Disabilities Act) protects the rights of individuals with disabilities and helps ensure that "places of public accommodation," including websites, are accessible to anyone including people with disabilities. While there are currently no exact prescriptions for making your website 100% ADA compliant there are several things you can do to help protect yourself from legal liability and improve your website's accessibility. One preventive measure is to install the UserWay Website Accessibility widget to any of your sites.
STEP 1
Get the UserWay accessibility widget code for your SiteSwan website. Go to UserWay.org/get, follow all required steps and copy code snippet to your clipboard.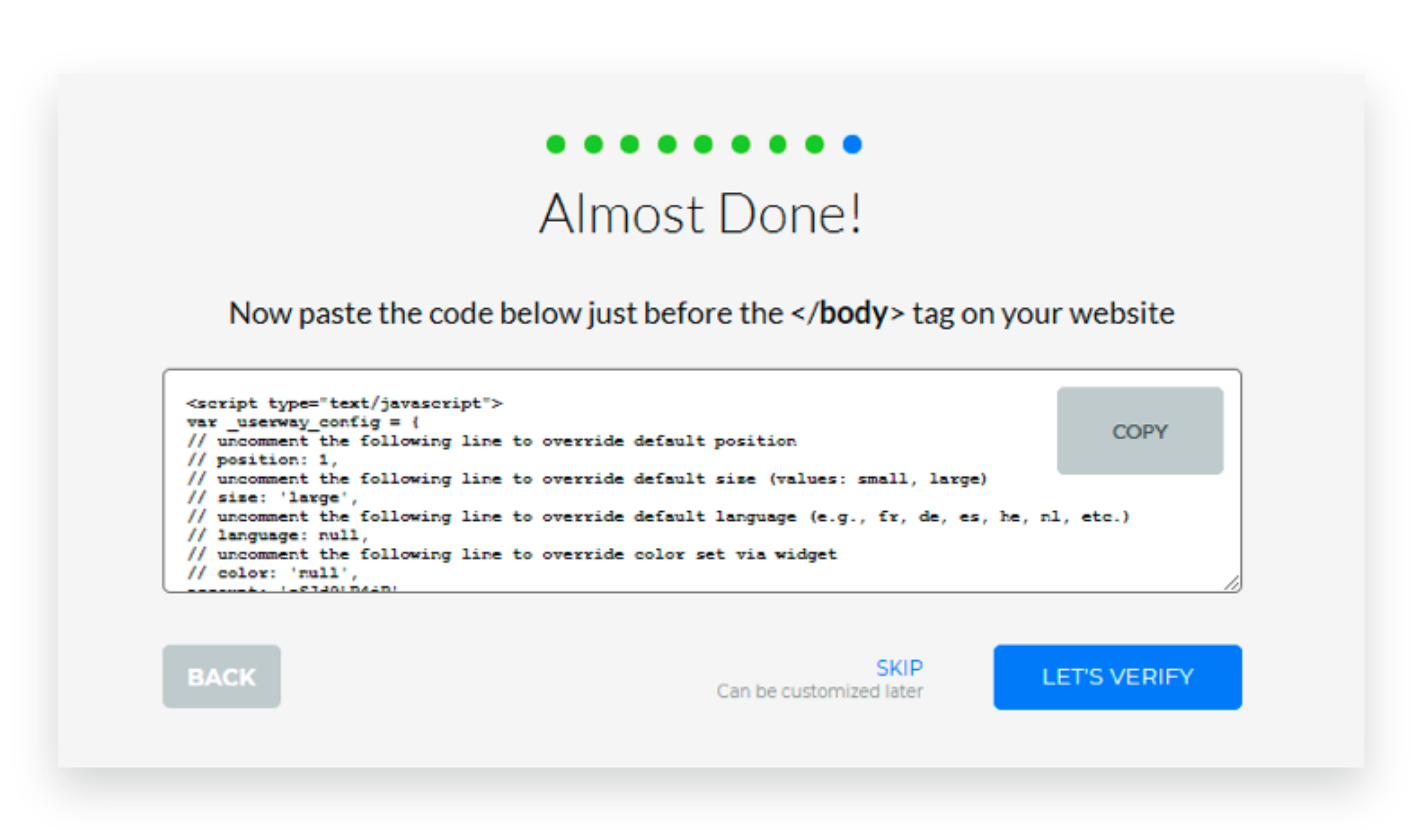 STEP 2
Go to the "Site Details" page of your website.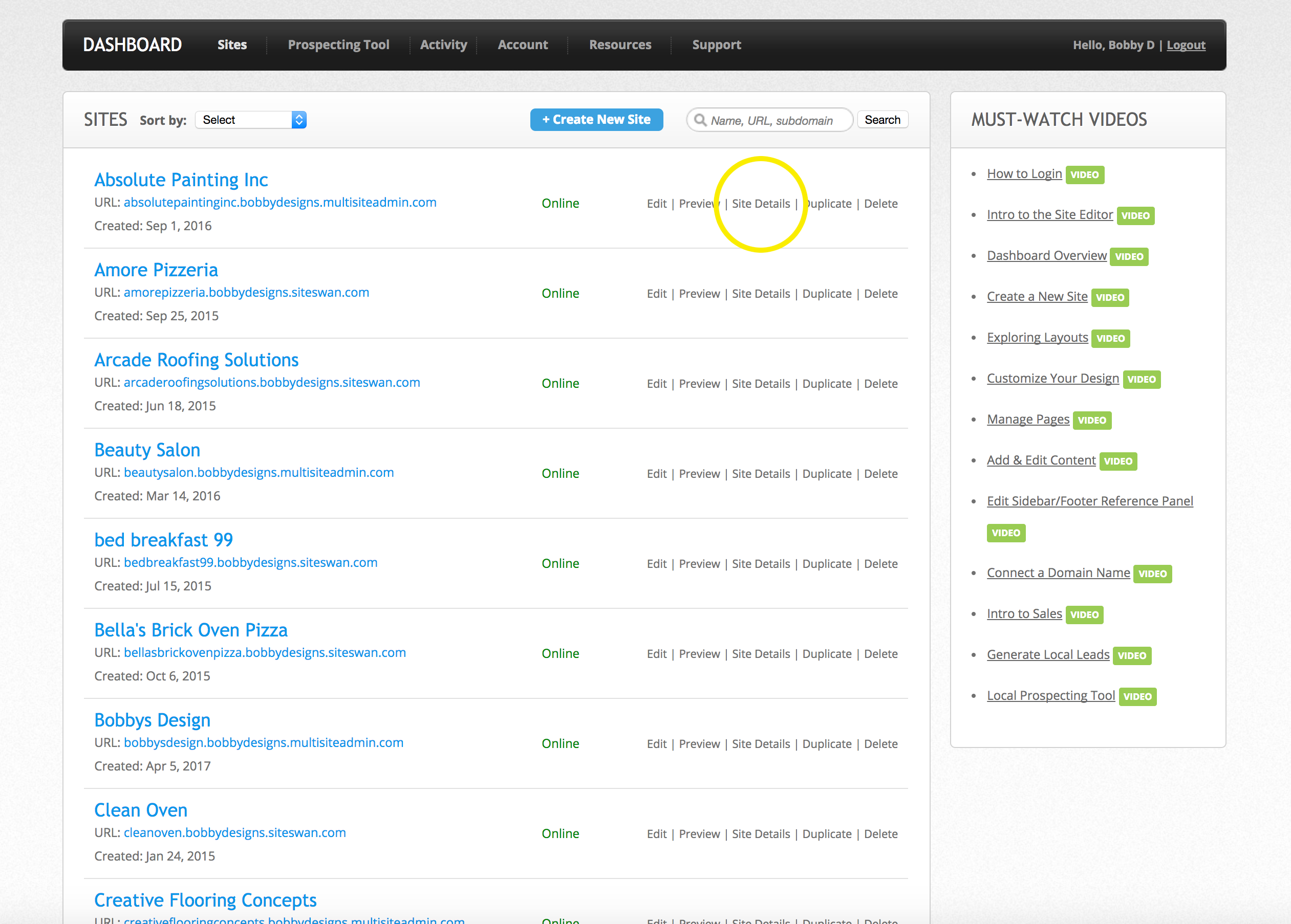 STEP 3
Click on "edit" next to Site Details.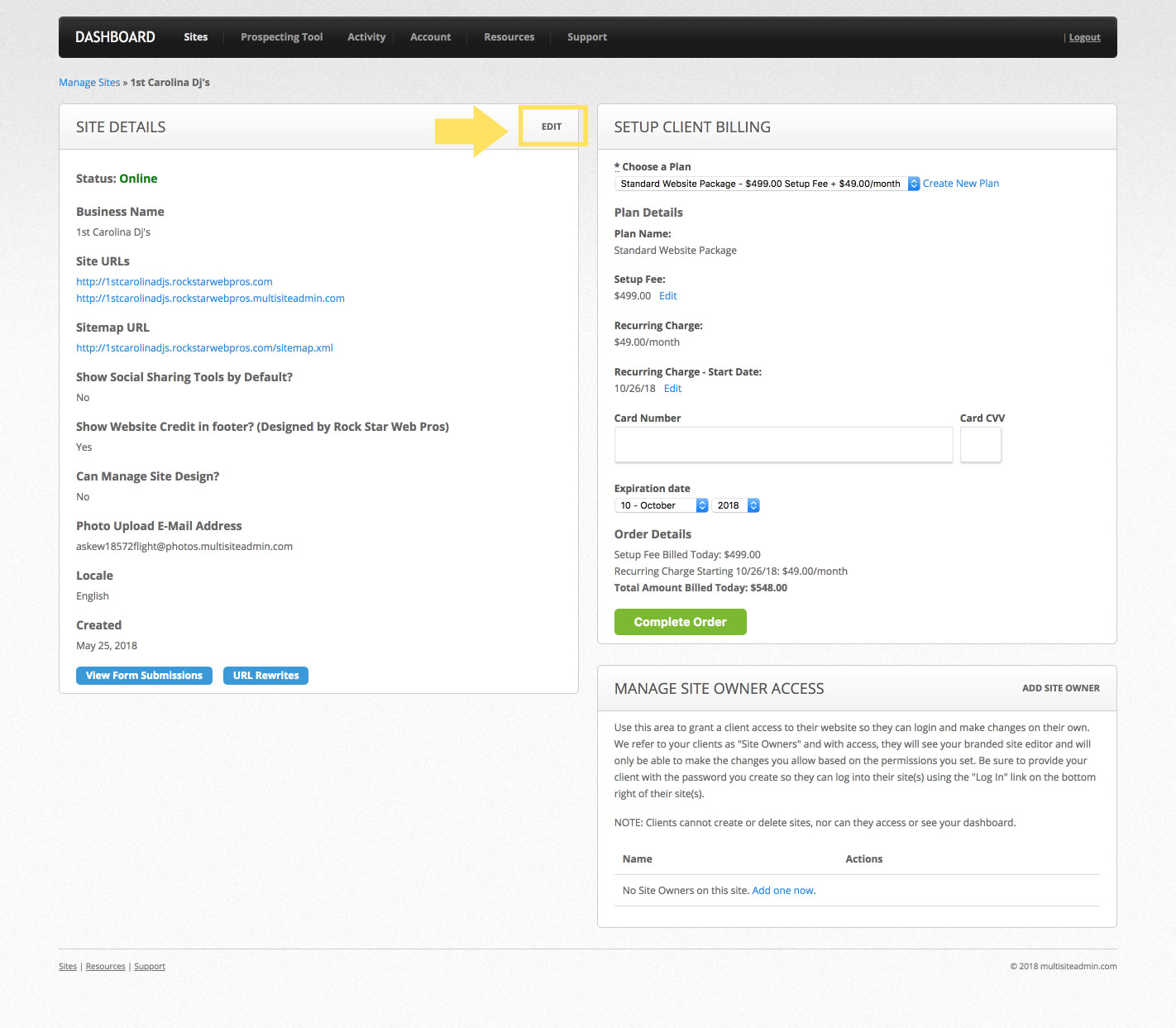 STEP 4
Paste the UserWay code to the Body HTML Code (Bottom/Footer) section of your website. Be sure to click "Save" when you are done.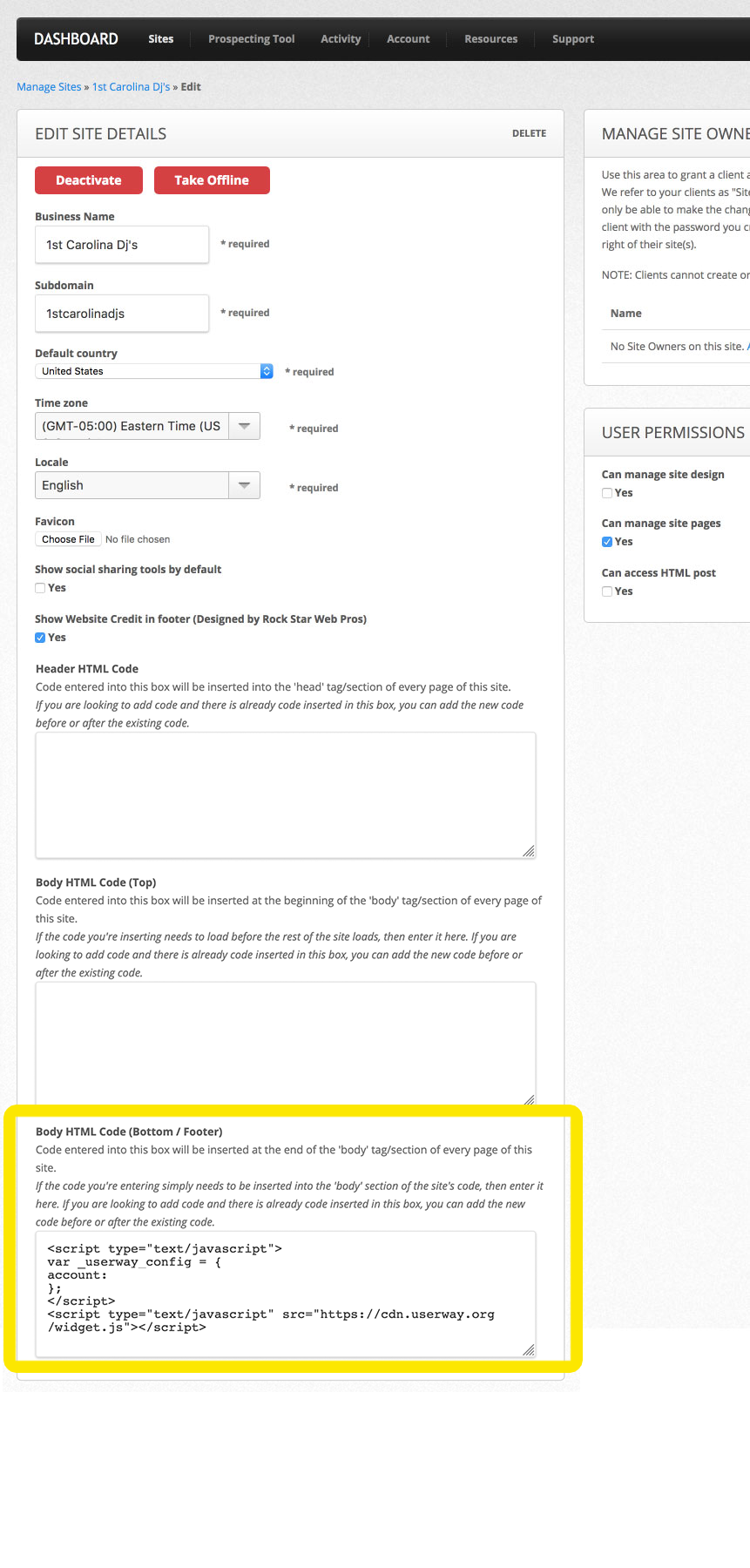 STEP 5
Once added, you will see the UserWay Accessibility widget on your website.