Our Email Form Post option is great for adding simple forms to any page of your website. However, there are times when you might need to create more robust forms with advanced options. You can easily create a custom form using Wufoo and add it to your SiteSwan website. Here's how:
STEP 1
To start, go to Wufoo.com and create your form.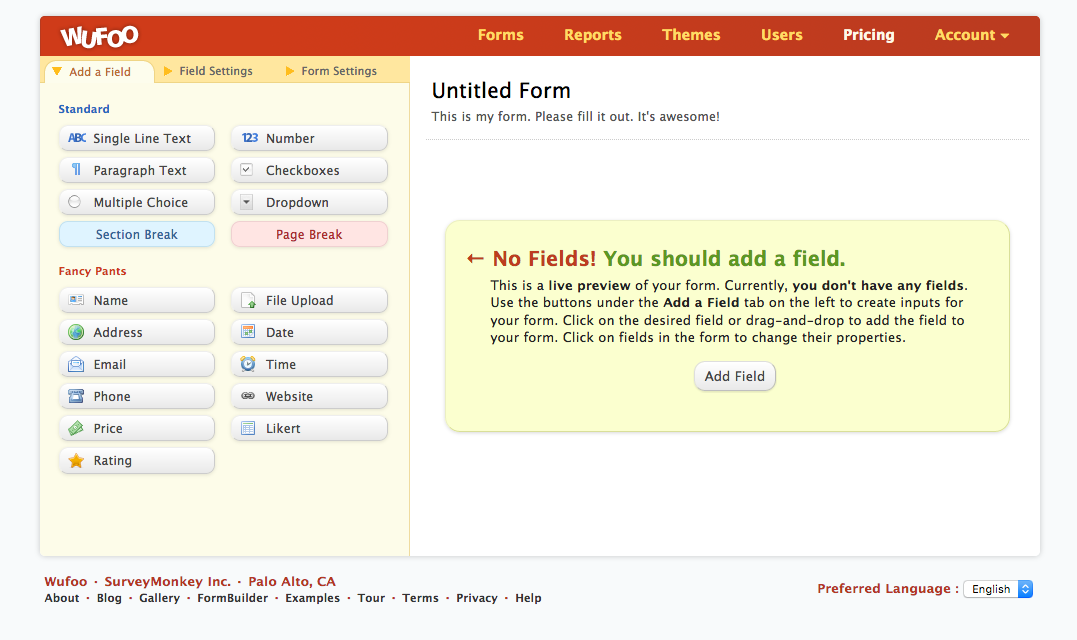 STEP 2
From the bottom of your Edit Form page, or from the Form Manager screen, click on the "Share" link next to your form, and then click "Copy Link" or "Embed Form". This page will display multiple sharing options related to the form you have selected.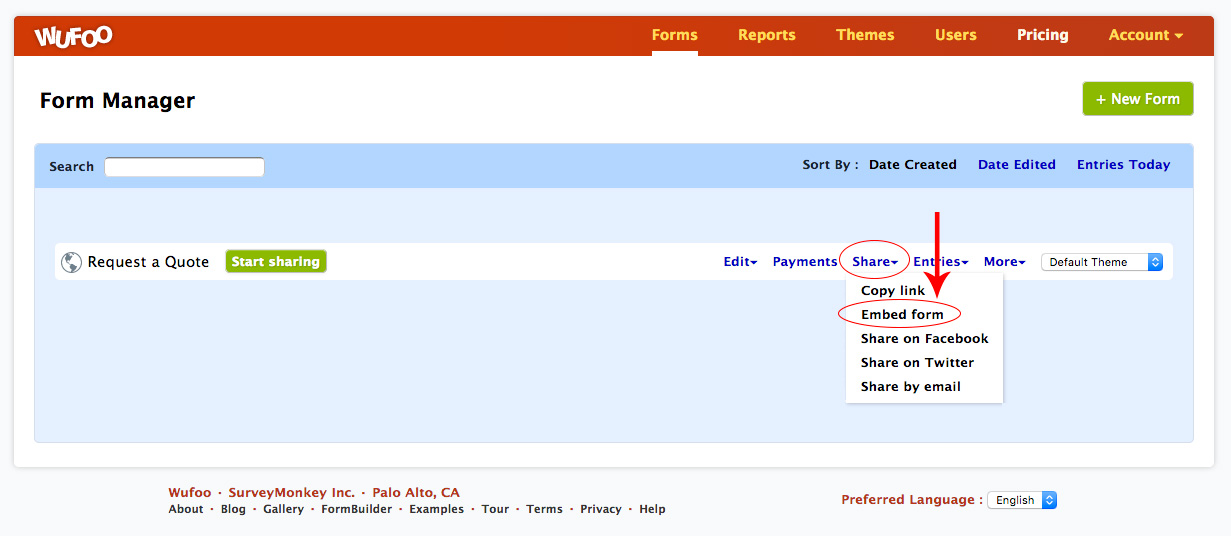 STEP 3
Copy the "Permanent Link to Your Form" URL.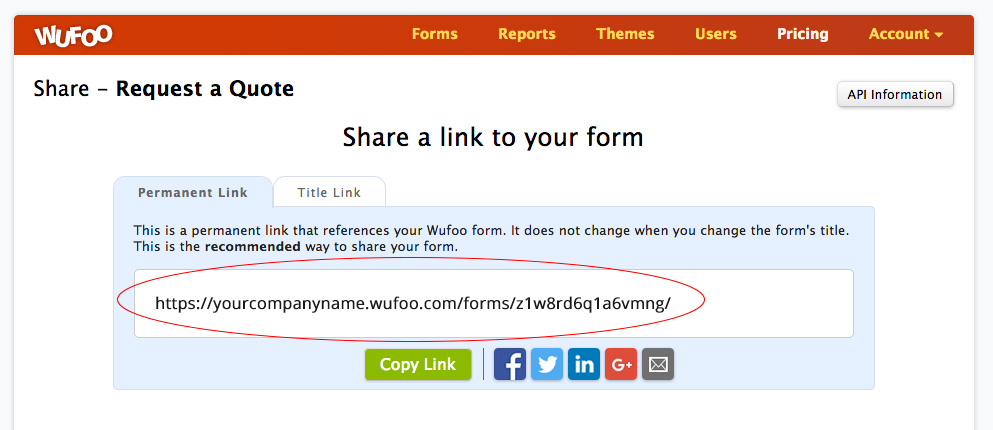 STEP 4
Paste the "Permanent Link to Your Form" URL into the designated field in the Wufoo Post option on your website. Click "Post".

You're done! Now your awesome Wufoo form is embedded in your website! Here's an example: