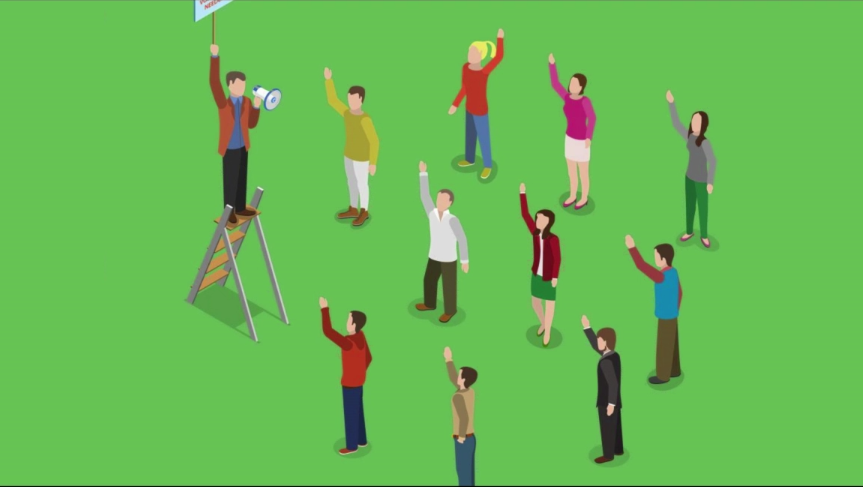 So you launched your web design business with SiteSwan. Now it's time to start the sales process by finding leads and gaining customers. Don't know where to start? Consider these 10 sources for generating local leads.

1) Current Customers
If you already have a business serving small business clients, this is the perfect place to start selling websites. Compliment your other products and services with an affordable web design package. Start promoting your new web design service by getting the word out among your current clients. Call or visit some of your best clients who you think might be interested in a new website and offer them a free design demo to show them what you are capable of. Building sites for your clients will not only increase the value of your existing services, but will strengthen your relationship and create a new revenue stream. It's also a great way to package web design with your other products and services to create ultimate value. Be sure to include marketing materials in your invoices, email blasts, newsletters, mailings or in your publication promoting your new website design services.
2) Inner Circle of Family and Friends
We all know someone who owns a small business, whether it's a family member, friend or neighbor. Offer to build them a new site for their business as you launch your web design business. If deciding what to charge family and friends becomes an issue, consider offering a "friends & family discount" with a lower or zero start up fee, but keep your monthly fee the same. The initial discount will help you build your client base fast and the residual monthly income will pay off long term. Friends and family also make great sources for referrals.
3) Local Chambers of Commerce
You might be surprised on the level of support local chambers of commerce provide to local businesses within their community. Most chambers offer regular scheduled meetings allowing you to network with other local businesses owners. This is a great way to meet business owners face-to-face, earn their trust and sell your services. Most members prefer to shop locally and will be happy to support a fellow community member. You may even want to consider offering a special "Chamber Member Discount" to help get the ball rolling.
4) Professional & Community Organizations
Similar to a Chamber of Commerce, most towns offer other professional organizations that local businesses owners can join. Whether it's your local Rotary Club, Kiwanis Club, or other community organization, these are all great opportunities to rub shoulders with fellow business owners and network. Membership fees are generally extremely affordable and can help build your credibility within the business community.
5) Your Marketing Website
Your own website is a great way to promote your business and can be a 24/7 lead machine. Easy to use, with a clear call-to-action and contact form, your website can provide a steady source of leads into your sales funnel. The #1 goal of your website should be to generate interest and encourage visitors to submit their information for more information or a design demo. With a wide range of online advertising options including Google AdWords, you can create highly-targeted ad campaigns that effectively attract thousands of local businesses actively searching for a website provider.
6) Sales & Marketing Materials
Flyers, brochures, business cards, and email blasts are all great ways to promote your business and generate leads. Our Resources channel in your Dashboard offers a growing selection of white label sales and marketing materials that you can rebrand and hand out to local businesses.
7) Social Media
Engaging in social media is a great way to promote your business and generate leads. It's effective, proven and generally free. Whether it's Facebook, LinkedIn, Twitter or any other social media platform, they all allow you to network with millions of professionals around the world. And they can be much more than just a medium to share comments and photos with friends. With the ability to promote specials, make announcements, post coupons, and run contests, you can leverage the reach of social media to build your own web design business.
8) Host a Seminar
Hosting a local seminar or taking part in a public speaking opportunity is a great way to not only generate leads, but build your credibility and position yourself as an expert in your field. Even local libraries allow you to host a free seminar. Choose topics that will attract local business owners and that indirectly allow you to promote your web design services. Broad topics such as digital marketing and using the internet to grow your business allow you to touch on your web design services while supporting it with real facts and trends.


9) Website Redesigns
Never ever pass up a business or a lead just because they already have a website. Just because a business has a website doesn't mean they are happy with it. So many small businesses fall victim to old, outdated, or just plain ugly websites. Maybe it's because they think it's too expensive, maybe their original designer disappeared or maybe they just don't know where to start.
Others are paying hundreds of dollars a month for what you can do for a fraction of the price and would jump at the opportunity to save money by switching their site over to you.
The truth is redesigns are often easier to sell and easier to build. You don't need to convince a small business owner they need a website if they have one already. And adding content to their new site is easy when it's already available on their old site.


10) Google, Yahoo and Yelp
Fact is, over 50% of small businesses in the U.S. do NOT have a website. That statistic may be hard to believe but it's true. So there are plenty of potential customers right outside your door, just start knocking. Use Google, Yahoo or Yelp to do a quick search for local businesses in your area and check to see which don't have website. Then stop by, email or reach out and offer to build one for them...before your competition does.
Being proactive with sales and generating leads is the best way to grow your business and generate significant income.