SiteSwan is a White Label Platform specifically designed for agencies and resellers. This means you can build, sell and manage websites for your clients all under your own brand name. Your clients will never be exposed to the SiteSwan brand. Some of our Private Labeling features include...
- Add or edit Your Company Name associated with your account.
- The ability to add Your Company Logo to your client's website editor.
- Add "Designed by Your Company Name" with a link to your company URL on the bottom of every site you create.
STEP 1
From your Dashboard, click on "Account" > "Private Labeling"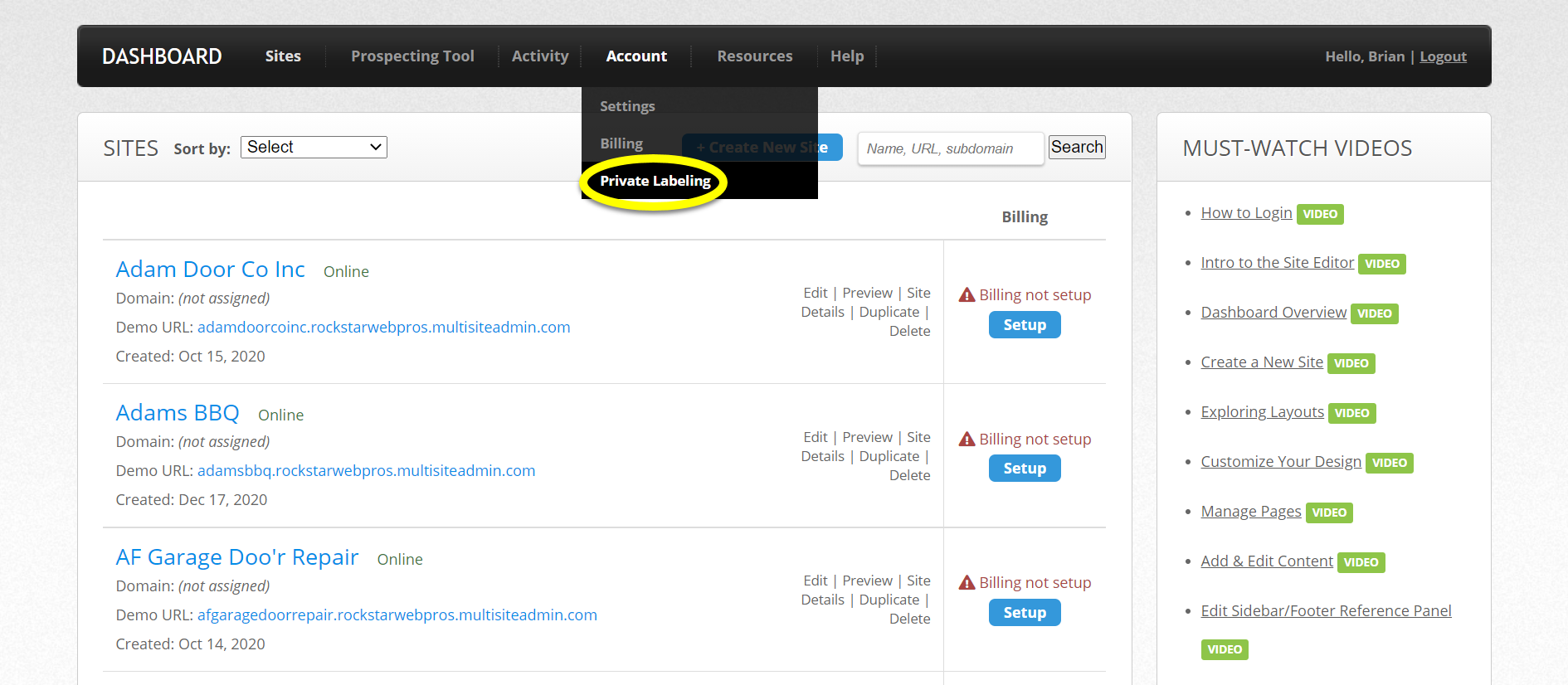 STEP 2
Within "Branding" you can add or edit Your Company Name associated with your SiteSwan account. You can also upload Your Company Logo. Your logo will appear on the top left of the site editor when clients login to their sites.
The "Website Credit" field allows you to tell visitors that Your Company designed the site and allows you to add a link back to your own company website. The website credit commonly reads "Designed by YOUR COMPANY NAME" but can be changed to something else. You may also leave this empty if you don't want this to appear on any of your sites or you can remove it on a per-site basis from the "Site Details" page in your dashboard.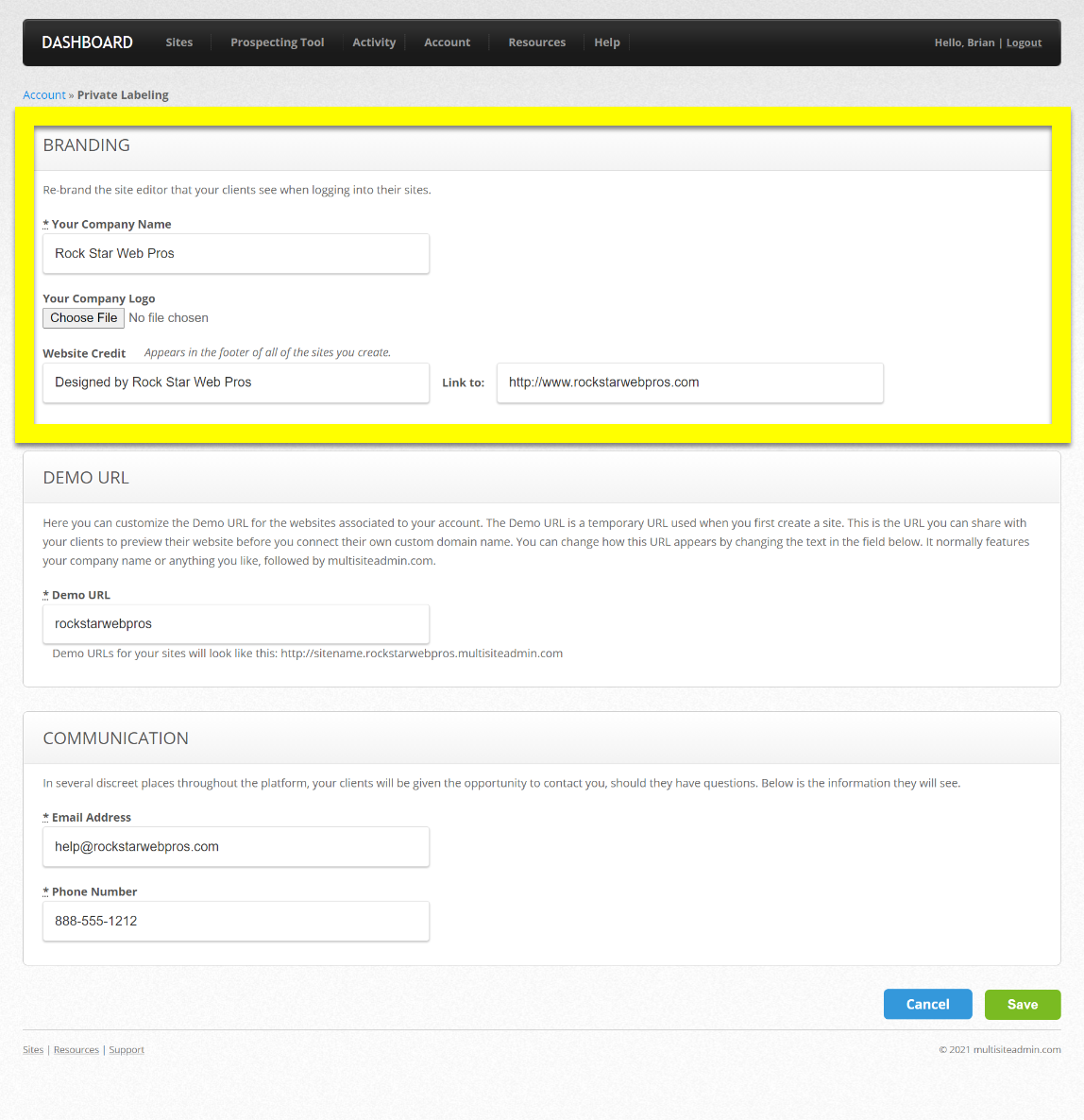 STEP 3
The "Demo URL" is the temporary URL that is used before you connect a custom domain to a client's website. This is the link that you would send to a client to approve their design before you connect their domain.
You can private label the Demo URL by adding your company name in the field provided. The Demo URL will appear something like this...
http://sitename.YOURCOMPANYNAME.multisiteadmin.com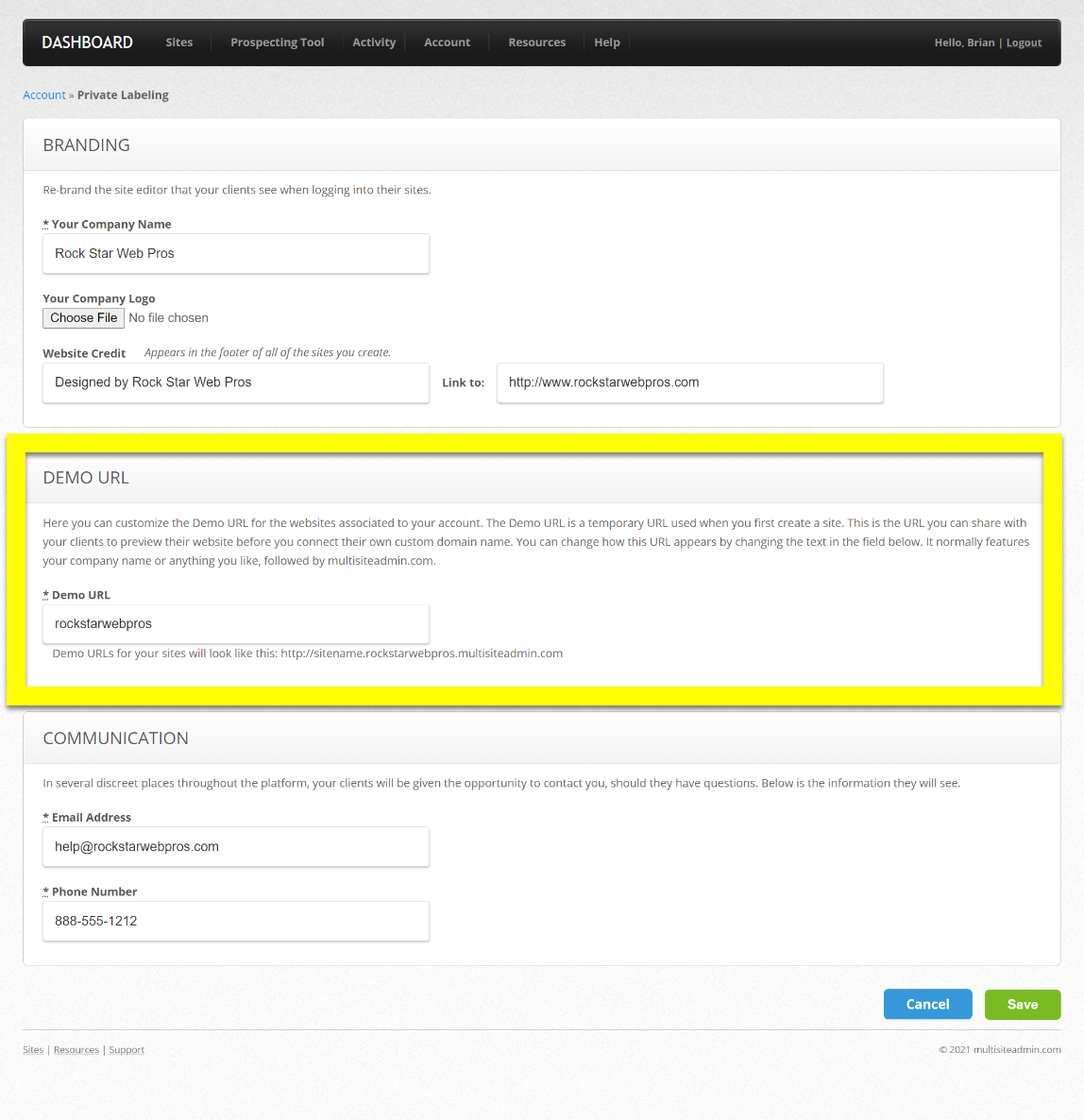 STEP 4
The "Communication" section allows you enter your company "Email Address" and "Phone Number." This ensures that all communication between you and your clients is branded for your company.