STEP 1 - From the Site Details page, click on the "View Form Submissions" link.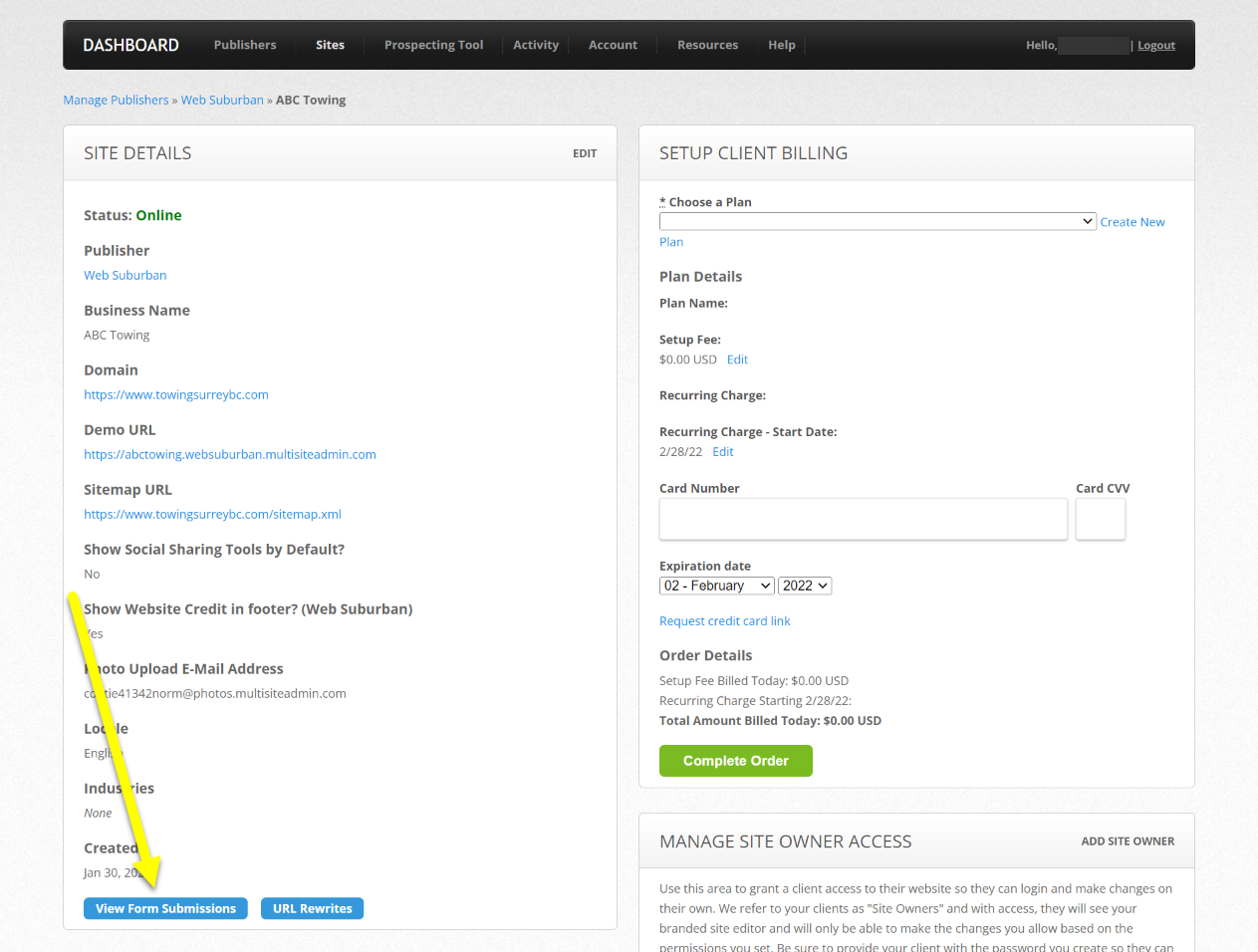 STEP 2 - You will see a list of all email form submissions that have been submitted through the website including:
Form / Location - This is the title of the form as it appears on the site.
Page - The page on the site where the form appears.
Submitted - Date and time the form was submitted.
Spam - Form Submissions deemed suspicious will automatically be marked as SPAM and will not be emailed to the recipient. You can also manually mark submissions as SPAM by clicking "Show" and clicking "Report Spam". Messages marked as SPAM are deleted after 30 days. You can also mark messages as "NOT SPAM" (Click "Show" > "Not Spam") if you believe they were inaccurately labeled as SPAM. If you do this, the message will now get emailed to the recipient.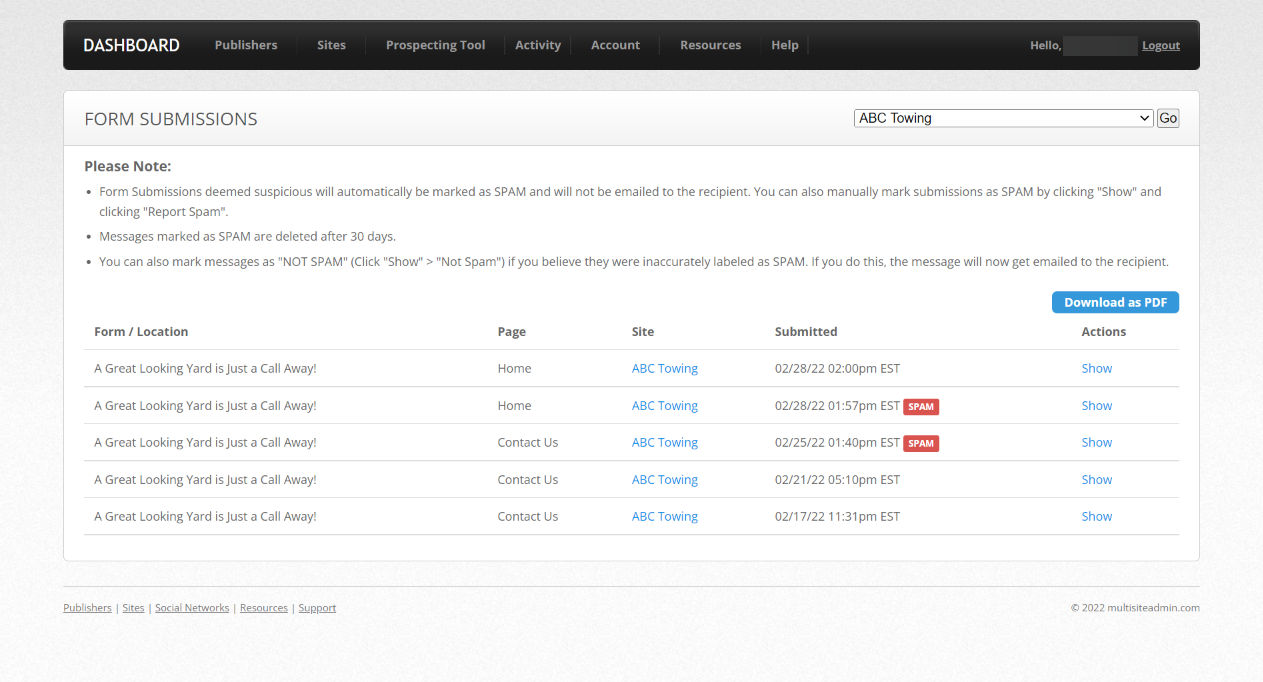 STEP 3 - Click on "Show" to view the contents and message of each submission.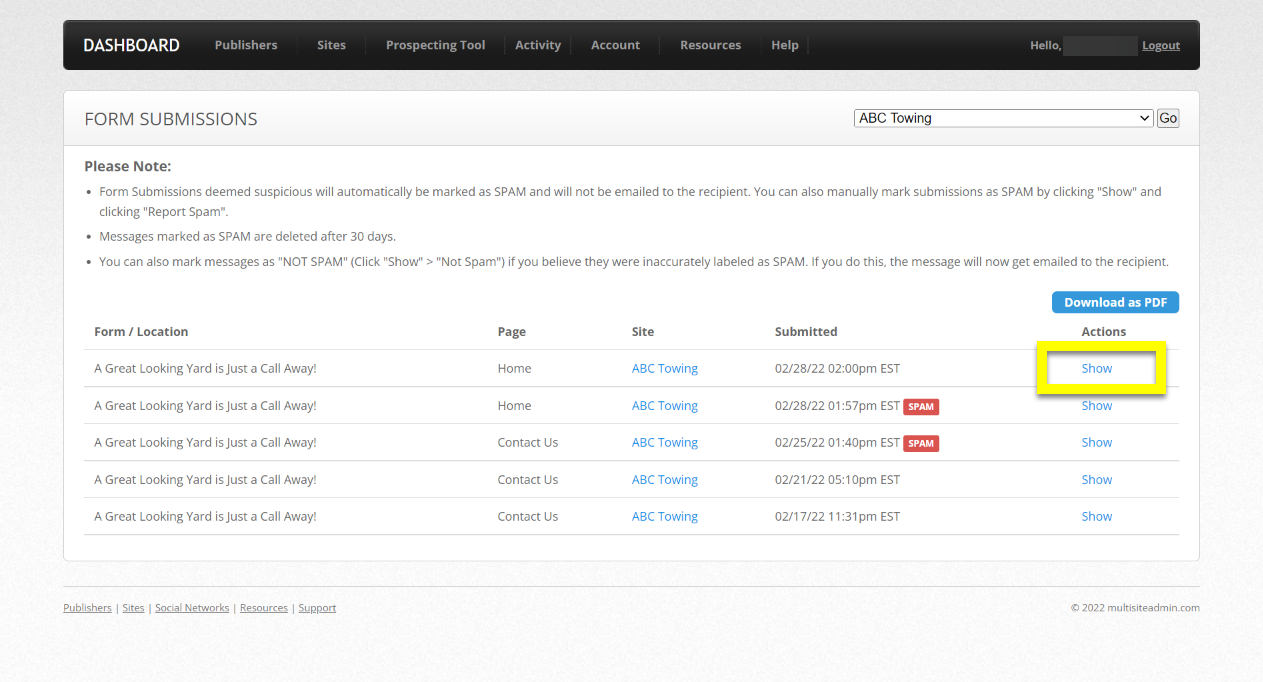 STEP 4 - If you would like to view and download all of the form submissions at once, simply click on the "Download as PDF" button. This will generate a document that includes all of the form submissions and their contents. This document can then be emailed to a client.