STEP 1 - From the Site Details page, click on the "View Form Submissions" link.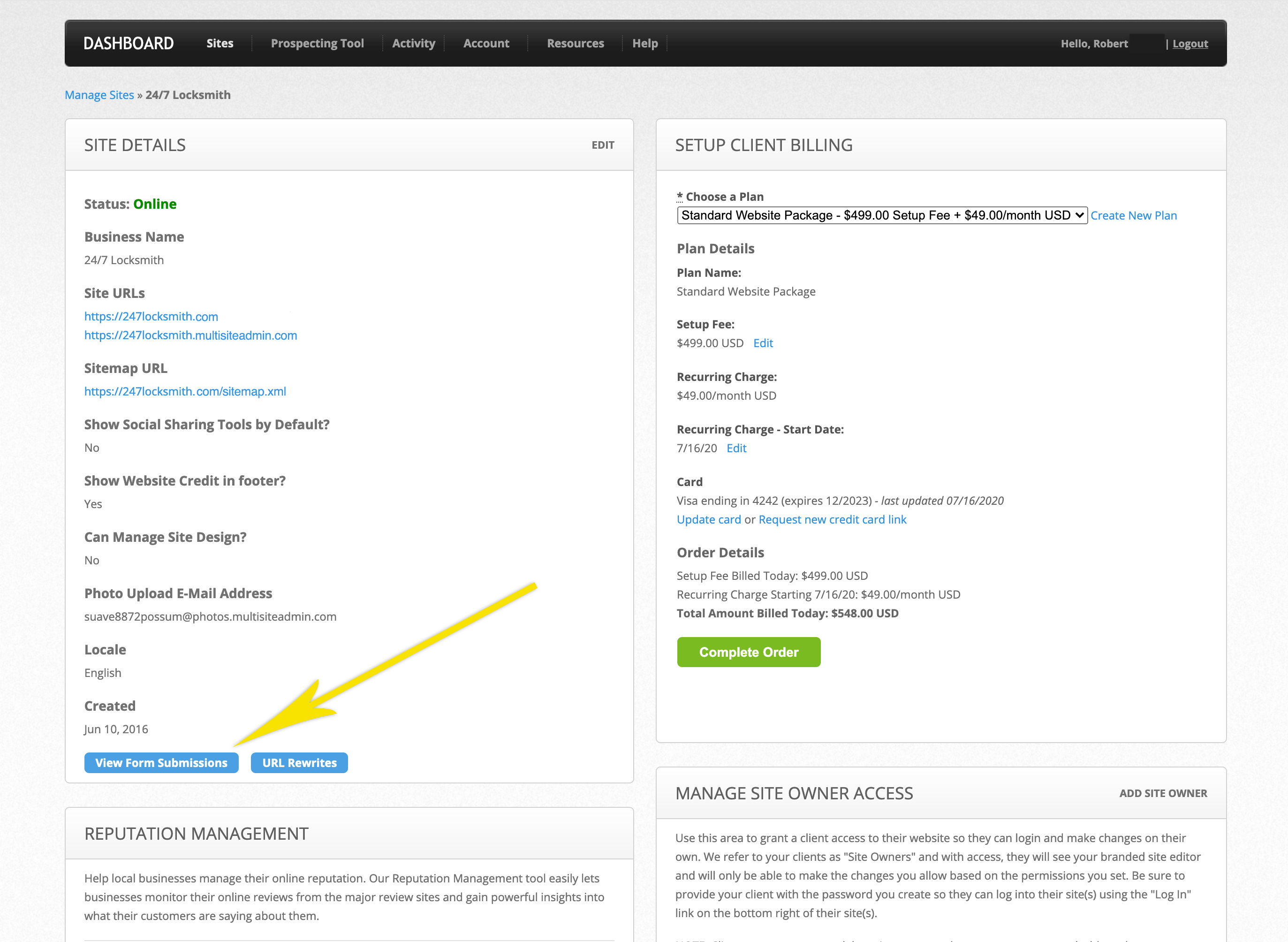 STEP 2 - You will see a list of all email form submissions that have been submitted through the website including...
Form / Location - This is the title of the form as it appears on the site.
Page - The page on the site where the form appears.
Submitted - Date and time the form was submitted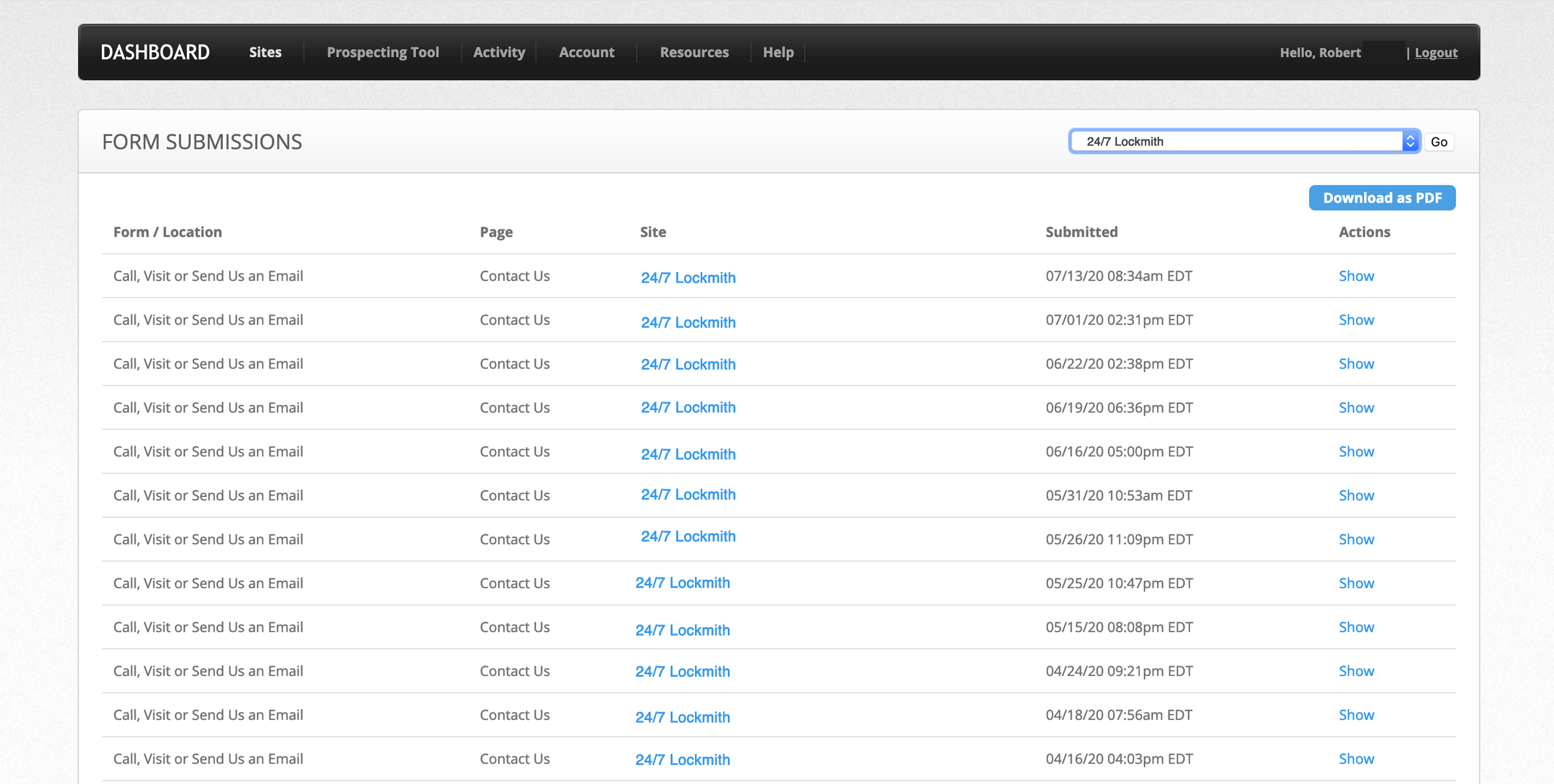 STEP 3 - Click on "Show" to view the contents and message of each submission.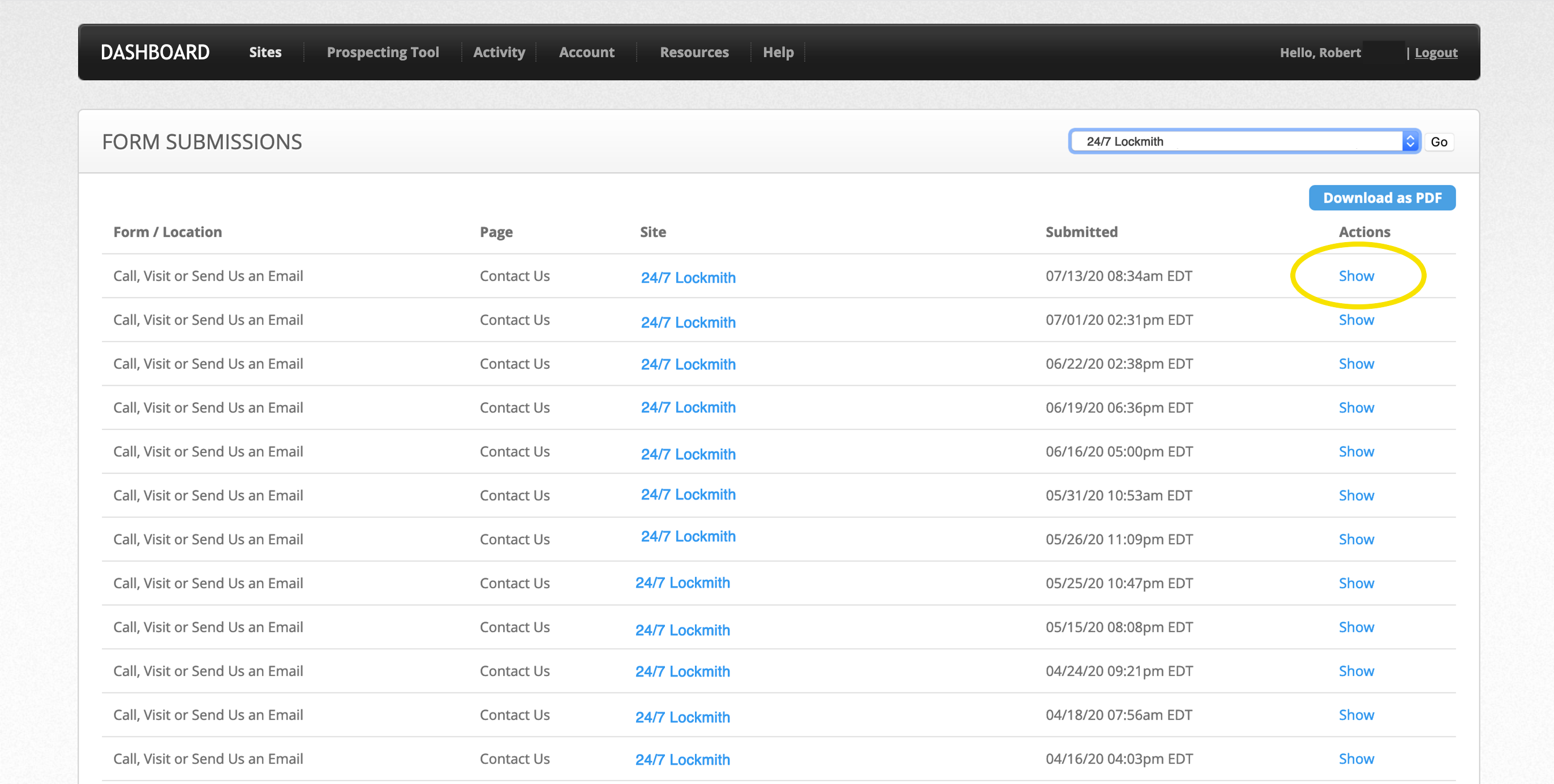 STEP 4 - If you would like to view and download all of the form submissions at once, simply click on the "Download as PDF" button. This will generate a document that includes all of the form submissions and their contents. This document can then be emailed to a client.