Follow these instructions to add a simple Blog to any SiteSwan website.
STEP 1
Start by adding a new page titled "Blog" (or call it whatever you like).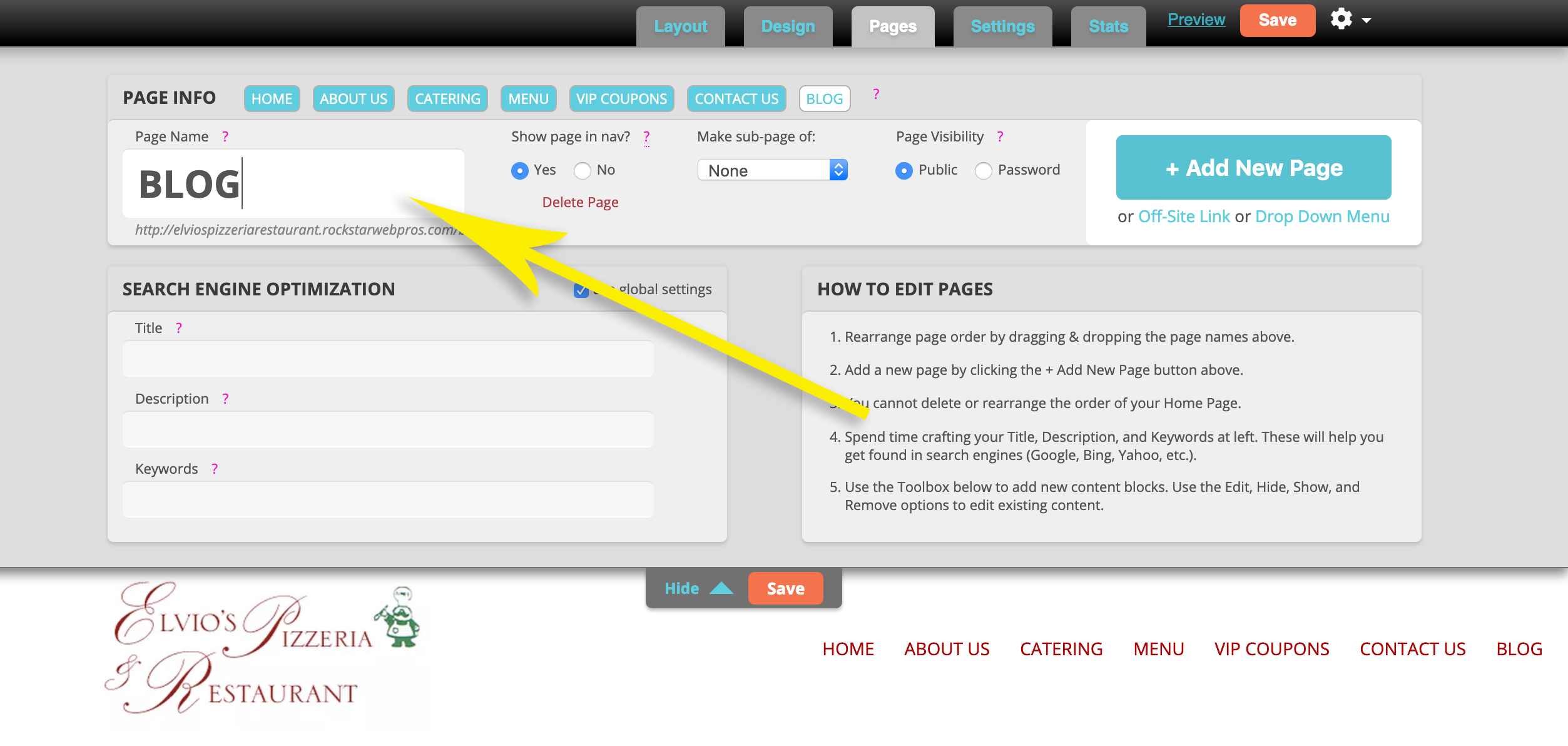 STEP 2
Use the Image Post to create "teasers" for each blog article. You can add an image, a few lines of text, and a button that will link to the full blog article.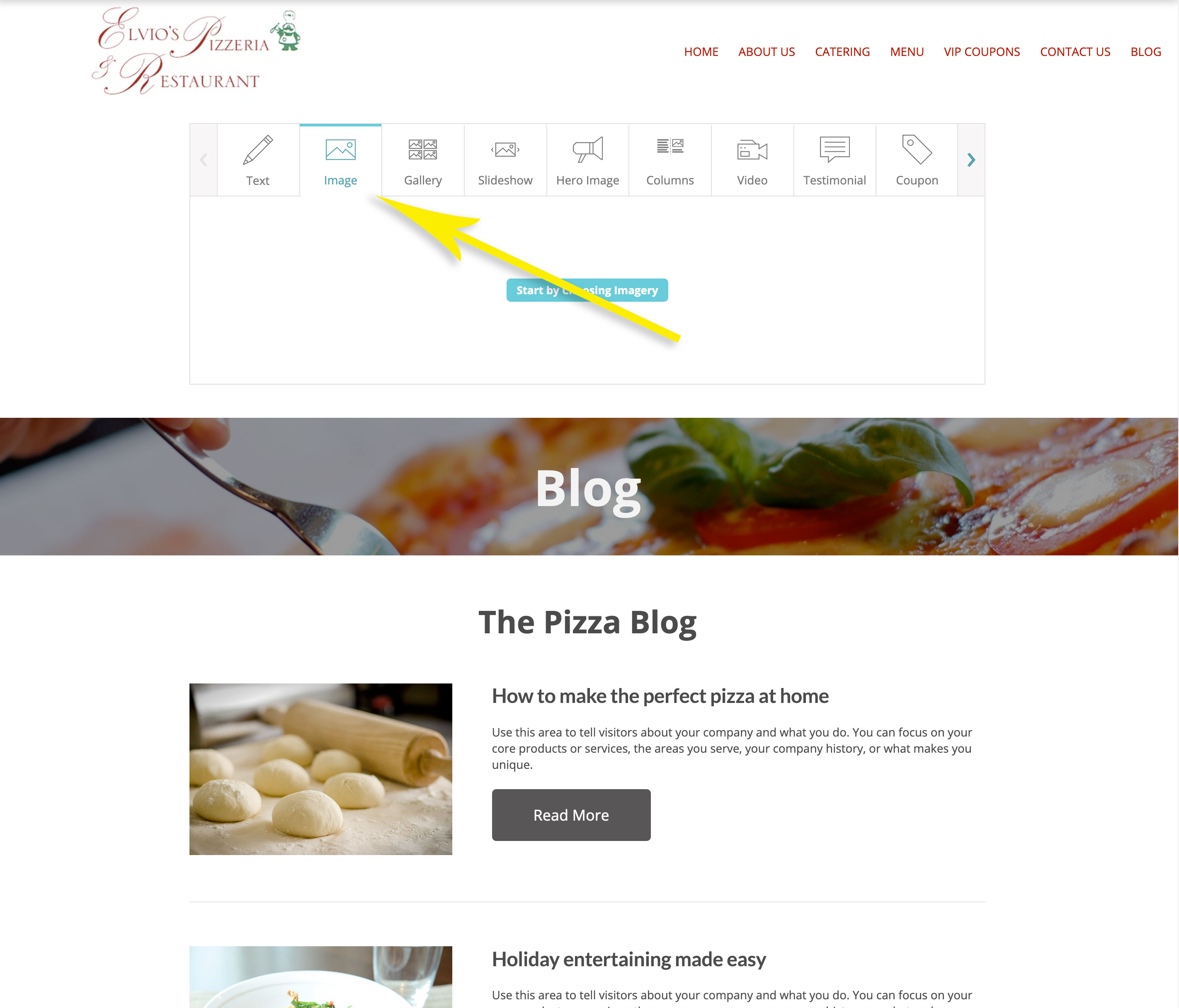 STEP 3
Create a new page on the site for each blog article. But hide this page from the navigation from within the Pages tab. This is the page that you will link to and will feature the complete blog article in its entirety.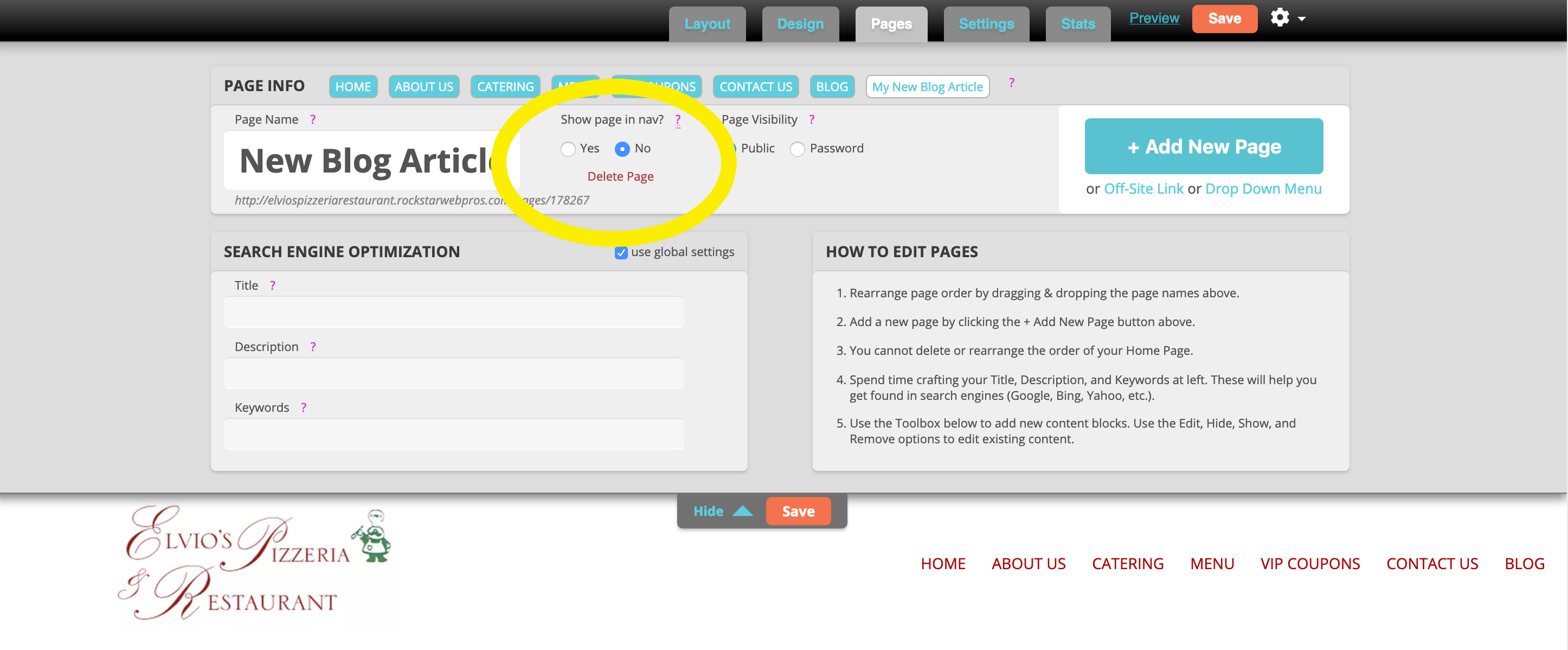 STEP 4
Every time you add a new blog article to the site, simply create a new (hidden) page for the full article, and add a new teaser on the "Blog" page.