A tap-to-call button on a website makes it easier for smartphone visitors to quickly call a business with a single click. Of course, these buttons will only work on a mobile device. 
STEP 1 - Look for the "LINK" option for the button that you want to make tap-to-call. It's also a good idea to include the telephone number in the Button Text since the tap-to-call functionality will only work on mobile devices.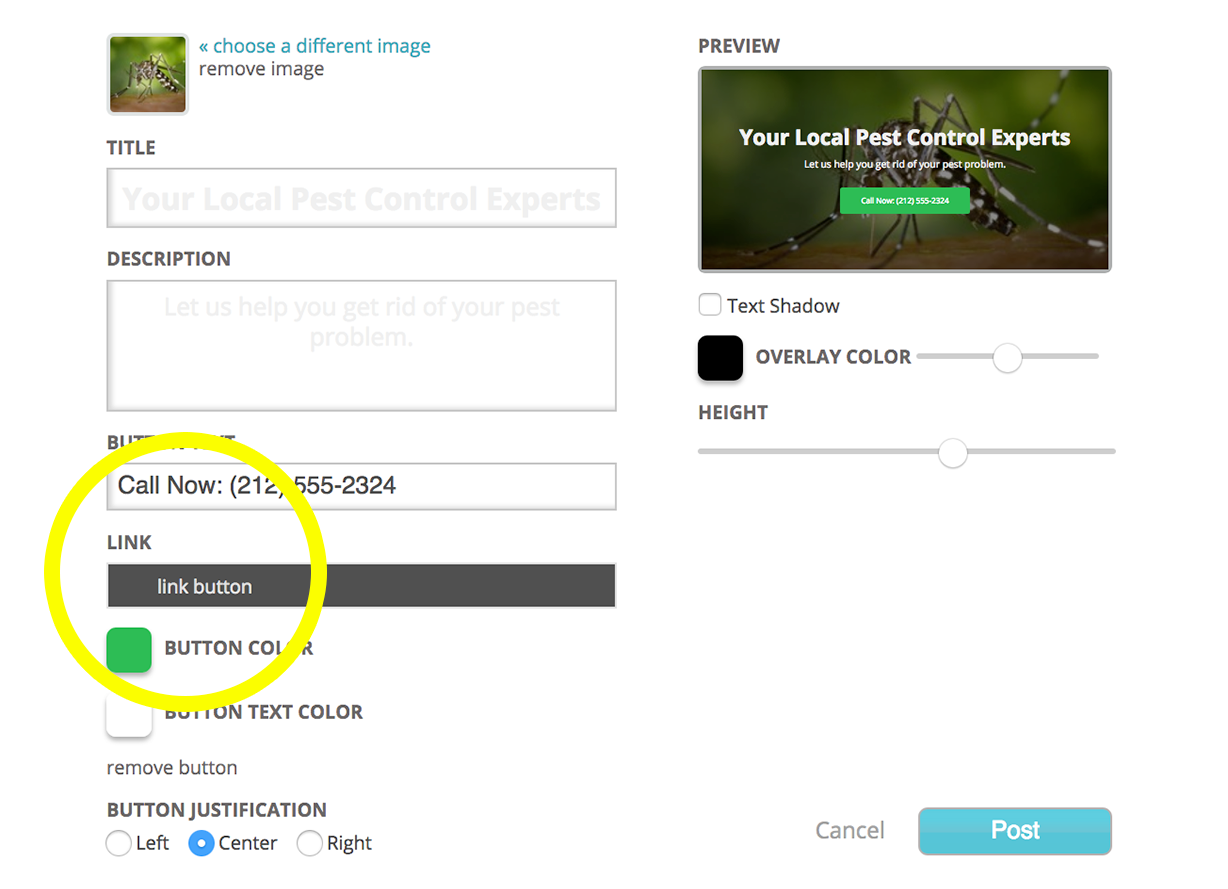 STEP 2 - Choose the "Tap-to-call" option from the Link Type dropdown.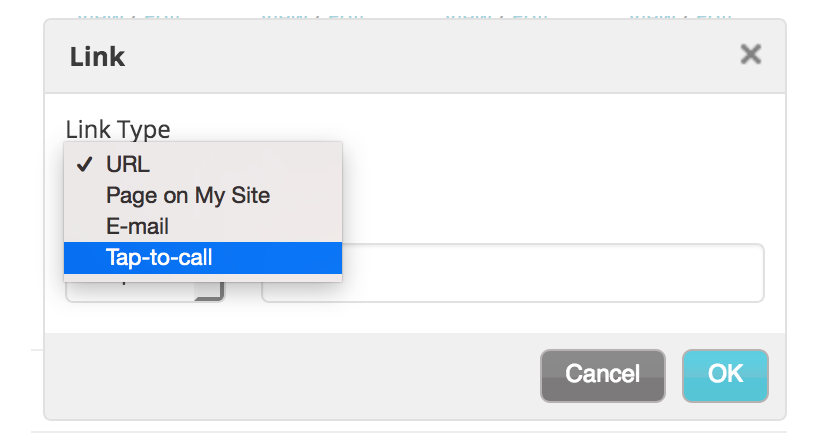 STEP 3 - Enter a valid telephone number including the area code in the field provided. Click "OK".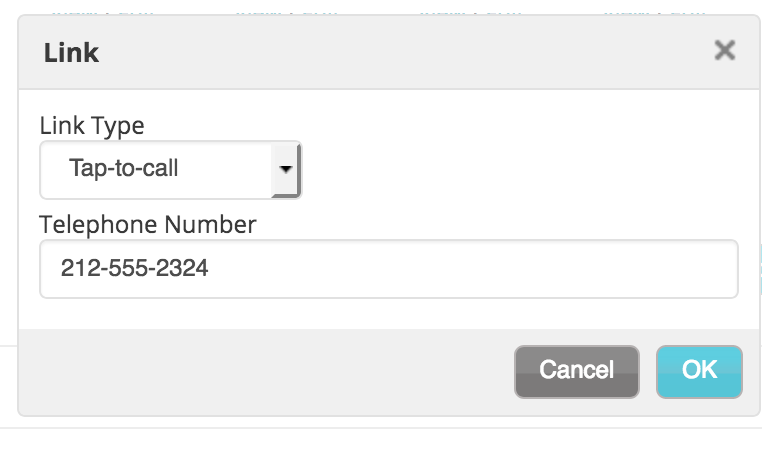 STEP 4 - Now mobile users will be able to tap-to-call and dial this number from their smartphone.