Watch this short video to learn how to create a new site from the SiteSwan Dashboard or follow the Step by Step instructions below.
STEP 1
From your Dashboard, click on "Create New Site."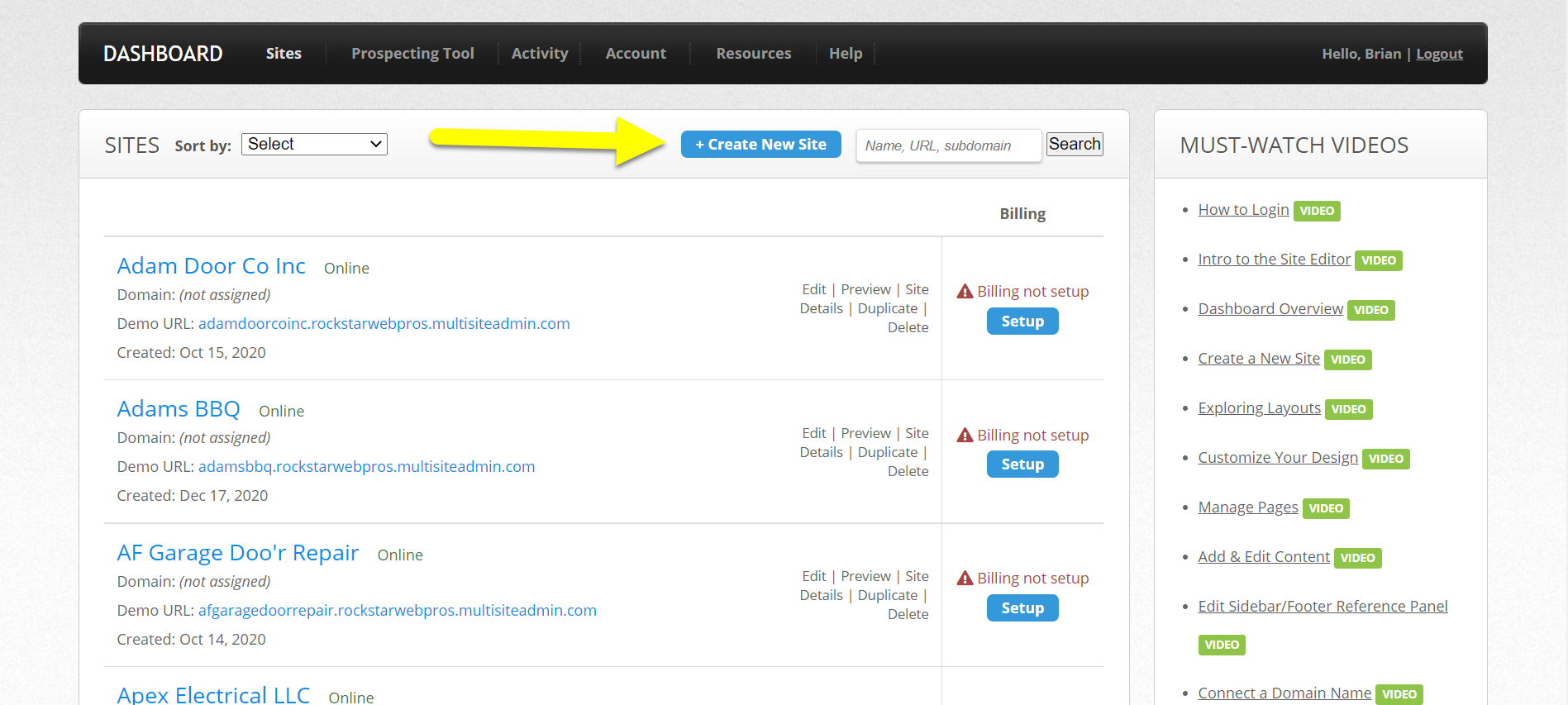 STEP 2
Type the business name in the "Enter Business Name" field. A list of suggested businesses from Google will display below.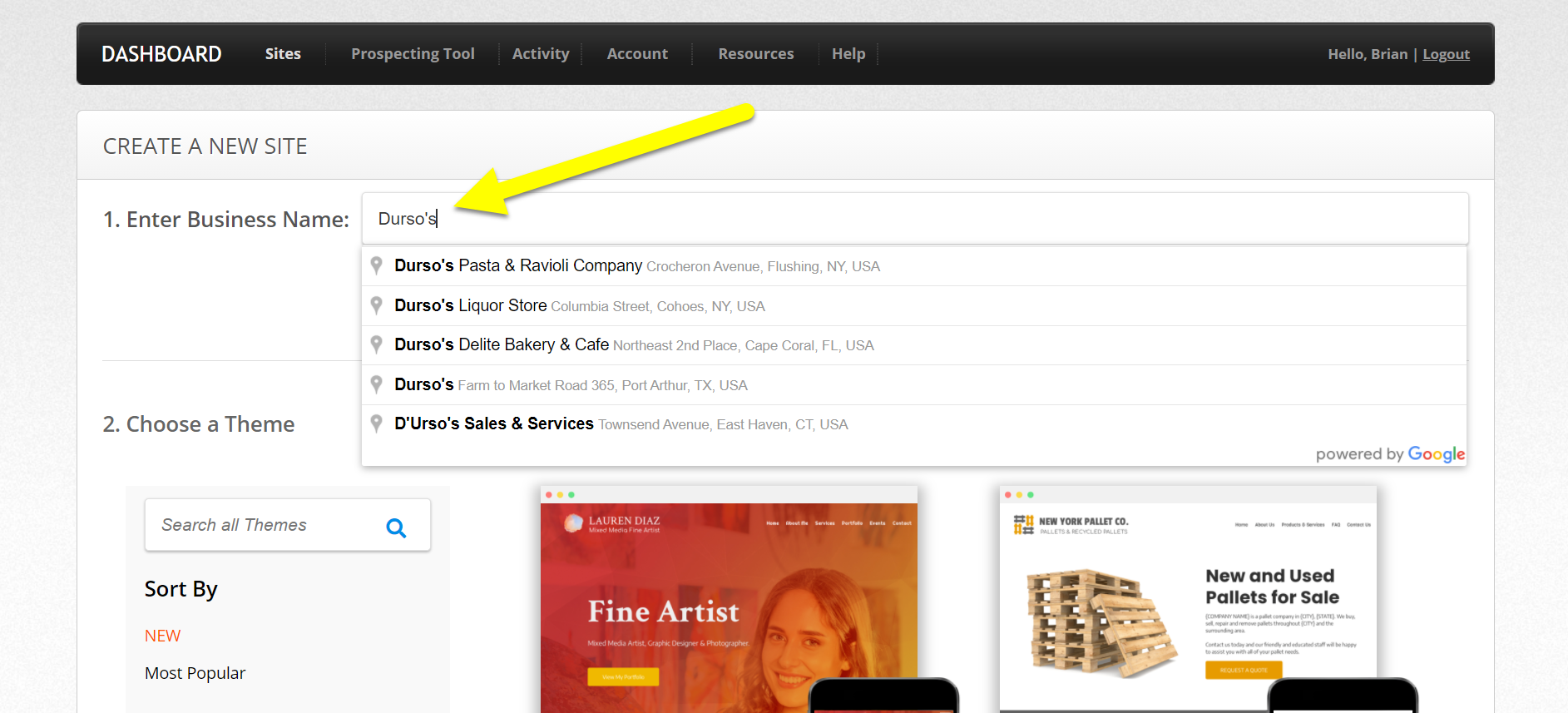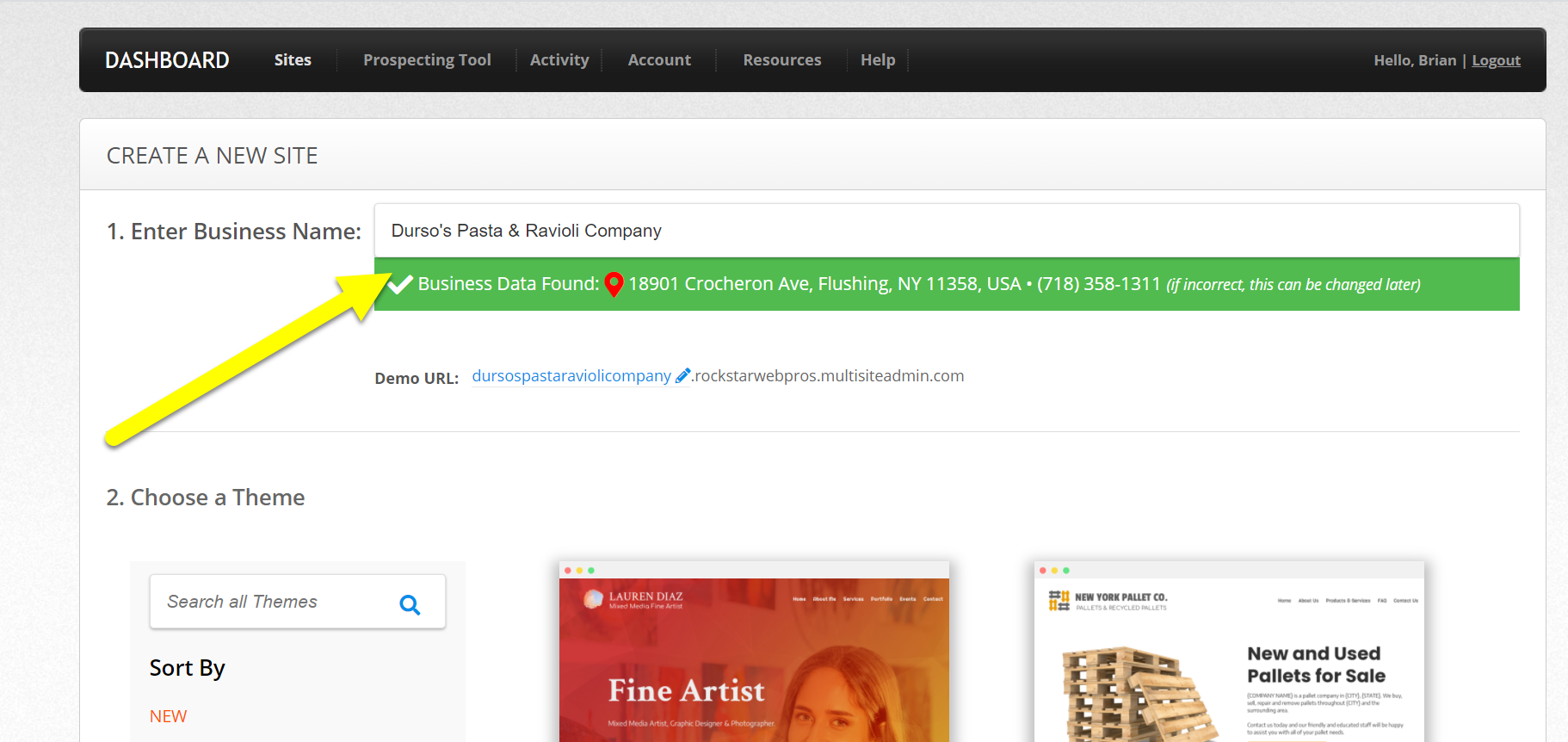 STEP 3 (OPTIONAL)
SiteSwan will auto-populate the Subdomain name used in the Demo URL, but you can customize this to fit your needs. Click on the blue pencil icon if you want to change the subdomain in the Demo URL. You can always change this later from the website's Site Details page in your dashboard.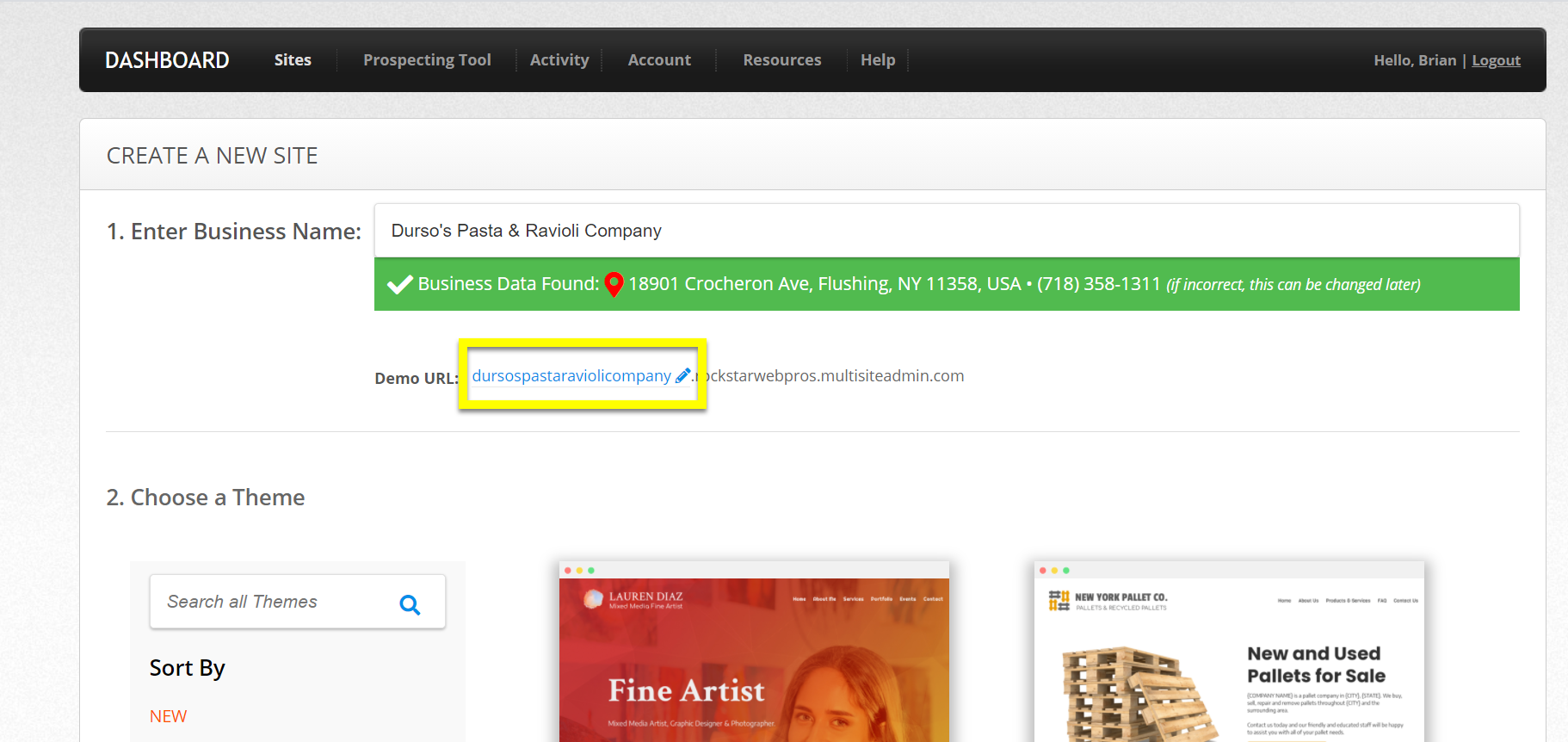 STEP 4
Choose a Theme that most closely fits the business you're working with. If you don't see a Theme for a particular industry, you can also choose a "Blank Canvas" theme which can be customized for any industry. Click on "Create Site" to create the website.