On occasion, you might want to take a site "offline" without having to delete it permanently. For example, if a client misses a payment, you can take their site offline until their balance is paid. You might even take a site offline after you present a demo mock-up to a prospect and are waiting for them to make a purchase decision. Taking a site offline prevents anyone from accessing the site, without deleting the work you've done.
You can take any site in your account offline by following these steps...
STEP 1
From your Dashboard, click on the "Site Details" link next to the site that you want to take offline.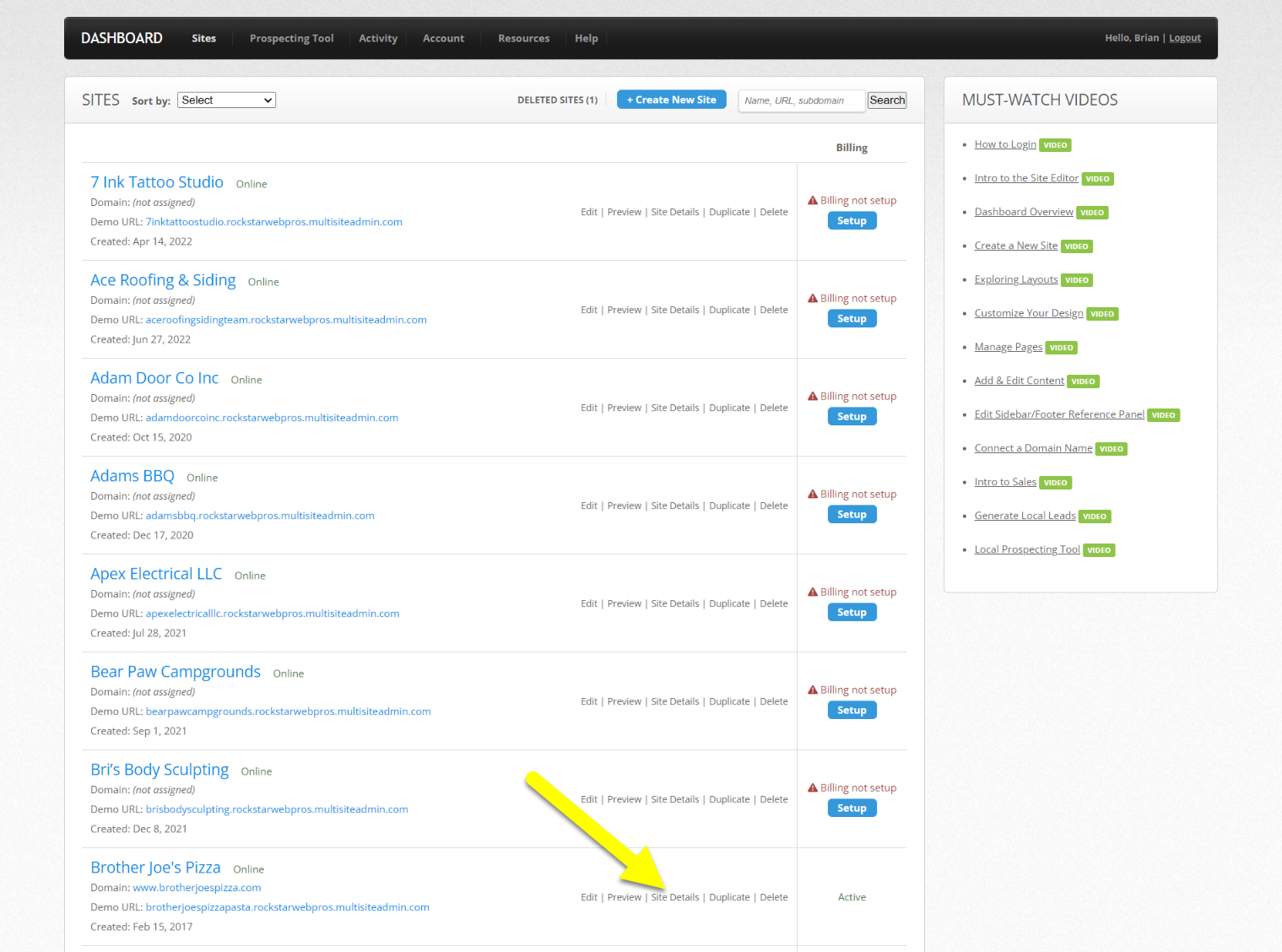 STEP 2
From the Site Details page, click on the "Edit" link.

STEP 3
Click on the red "Take Offline" button.

STEP 4
You will see a confirmation message when the site is taken offline. The site's Status will change to "Offline" as well.

Note: To put a site back online, click on the "Edit" link from the Site Details Screen, then click on the green "Put Online" button.