You'll notice in some of our themes we have visual transitions between posts or rows, that are decorative curves, angles, or stylized in some way. You can apply the same effect to any of your SiteSwan sites. Here's an example from our Campground Theme...

Here's how to create the same post transition design seen in the example above:
STEP 1
Using the Image Post, choose the post transition image from your Image Library - add it on your site where you'd like it to go.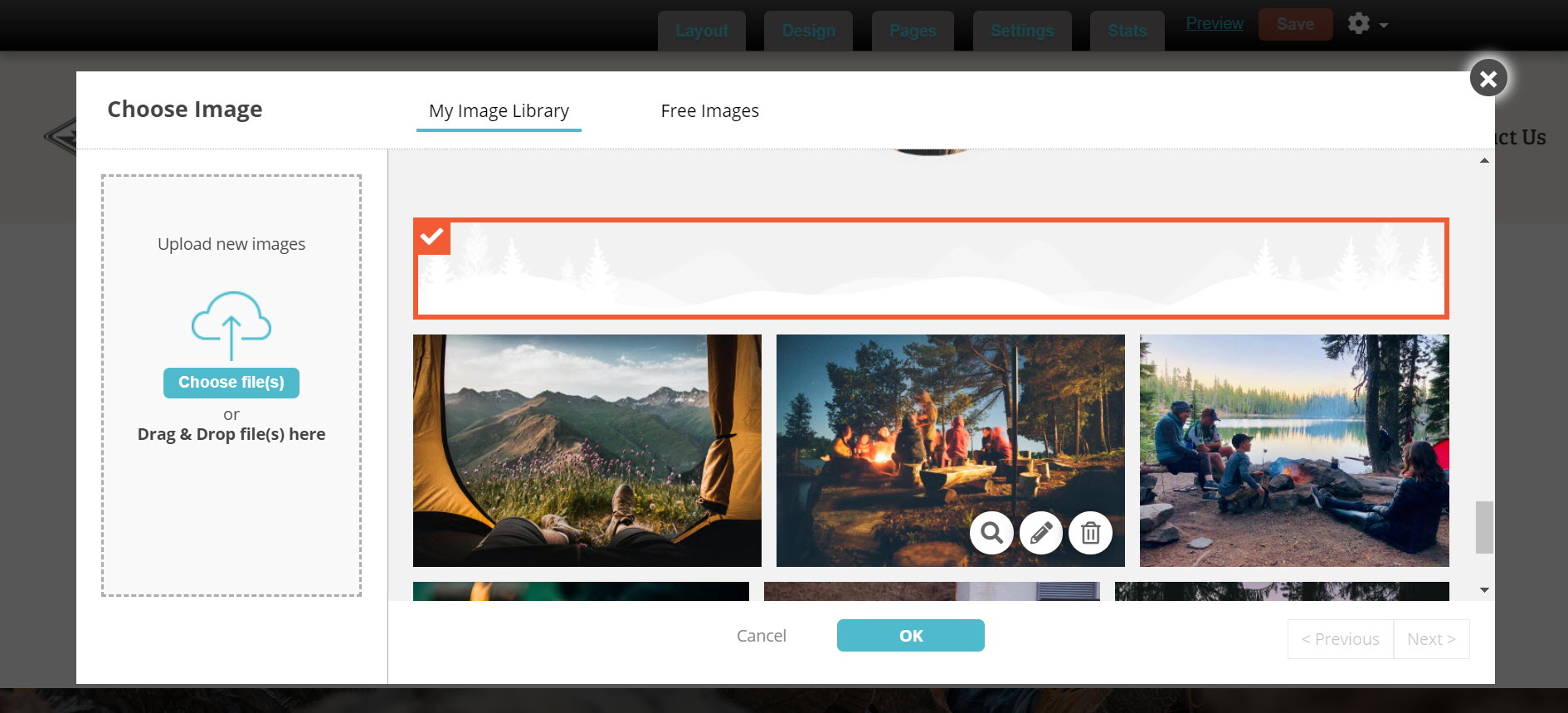 STEP 2
Select the "Full Width Copy Above Photo" option under Layout. Click "Post".


STEP 3
Hover over that post and click "row" to access the row editor.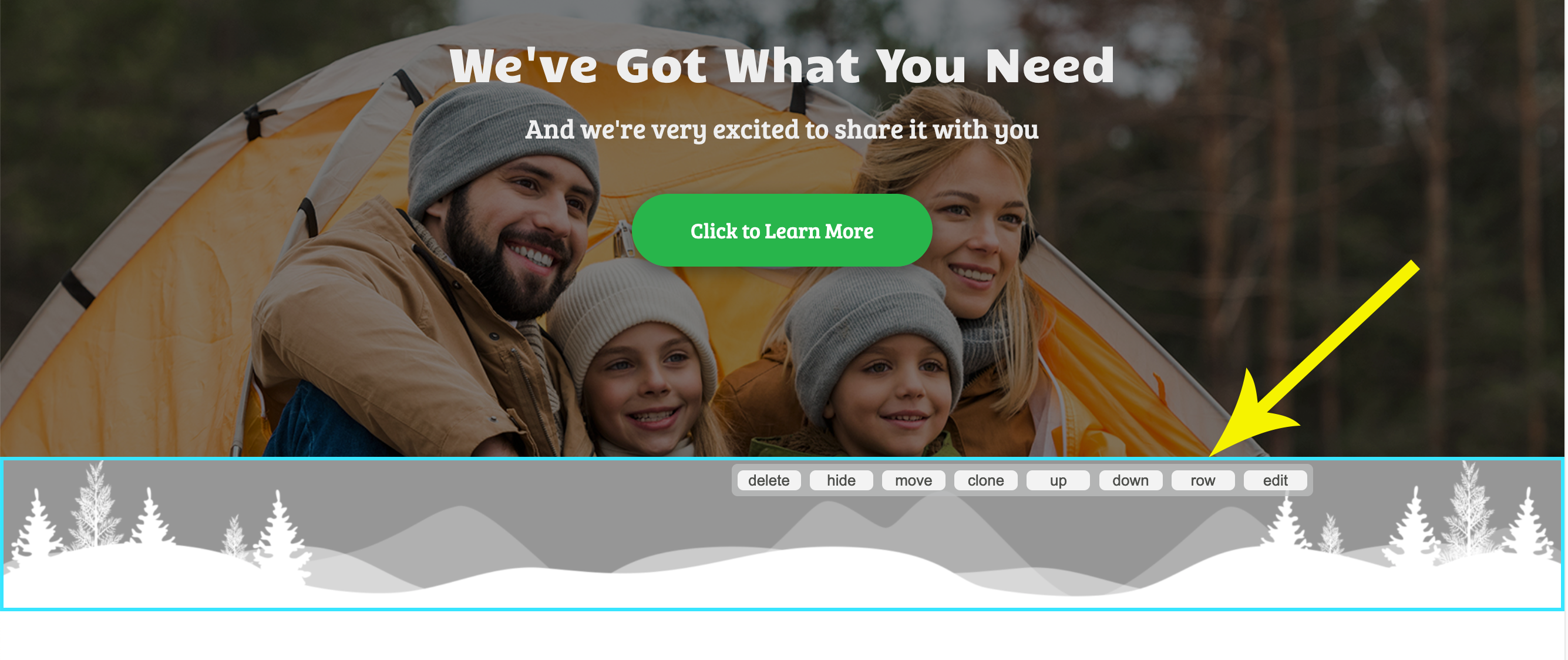 STEP 4
Using the Row Editor, make the Background of this post the same as the post above it. In this case, it's choosing the same image for the background.

STEP 5
If using a background image, make sure you set both this row's background, and the above row's background to "Parallax Scrolling." Click "OK".