We're often asked if it's possible to add more than one of a business's locations in the site footer area. Yes it is, and here's how...
STEP 1 - Log in to your site and click "Edit" when your mouse is hovered over the Reference Panel.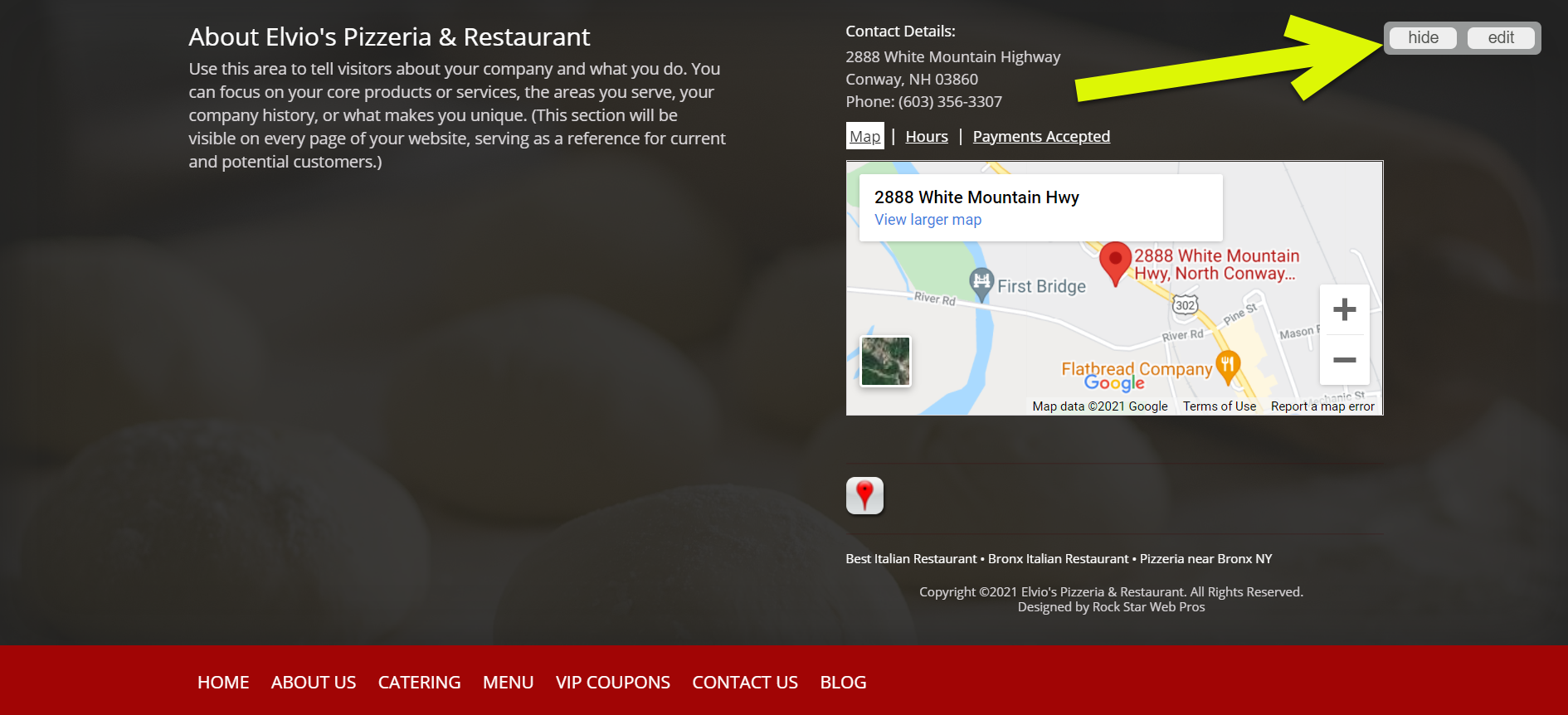 STEP 2 - A pop-up panel will allow you to edit all elements of the Reference Panel. Click "Location/Map."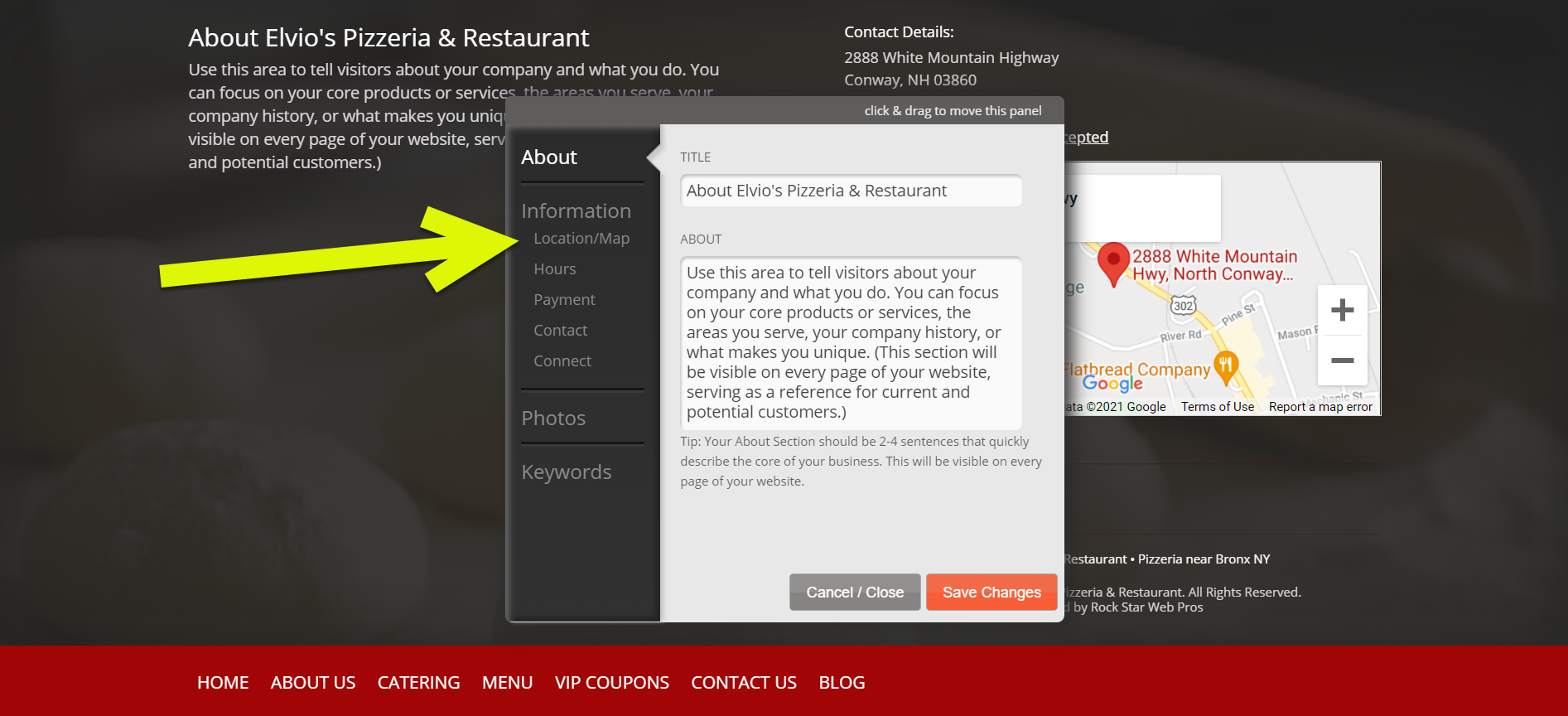 STEP 3 - Scroll down and click "+ Add Another Location."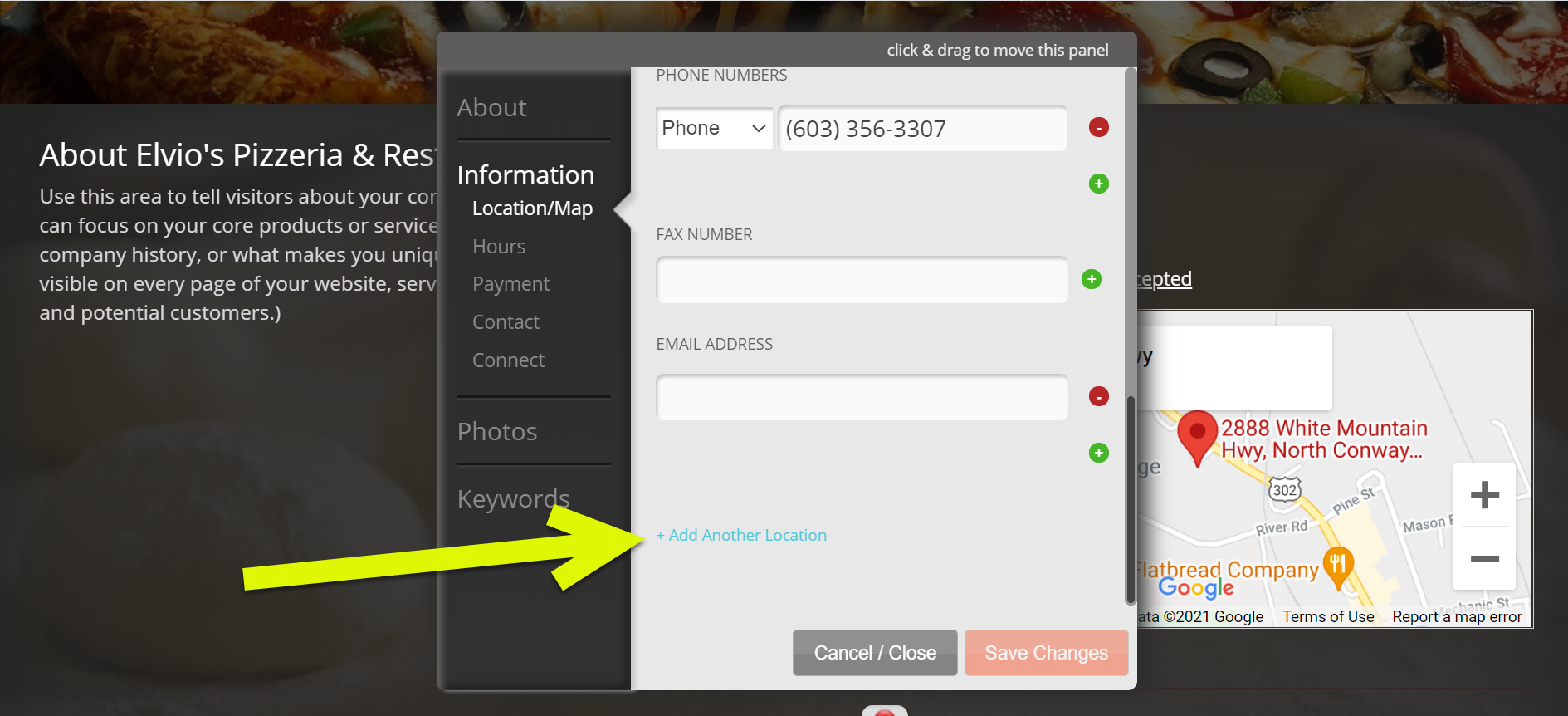 STEP 4 - Add the additional location with its information and click "Save Changes."


The Information section includes all of the important contact information for a business including the Address, Phone Number(s), Email Address, Hours or Operation, and Payments Accepted. Make sure that this information is accurate and up-to-date because this information powers the call-to-actions on mobile devices.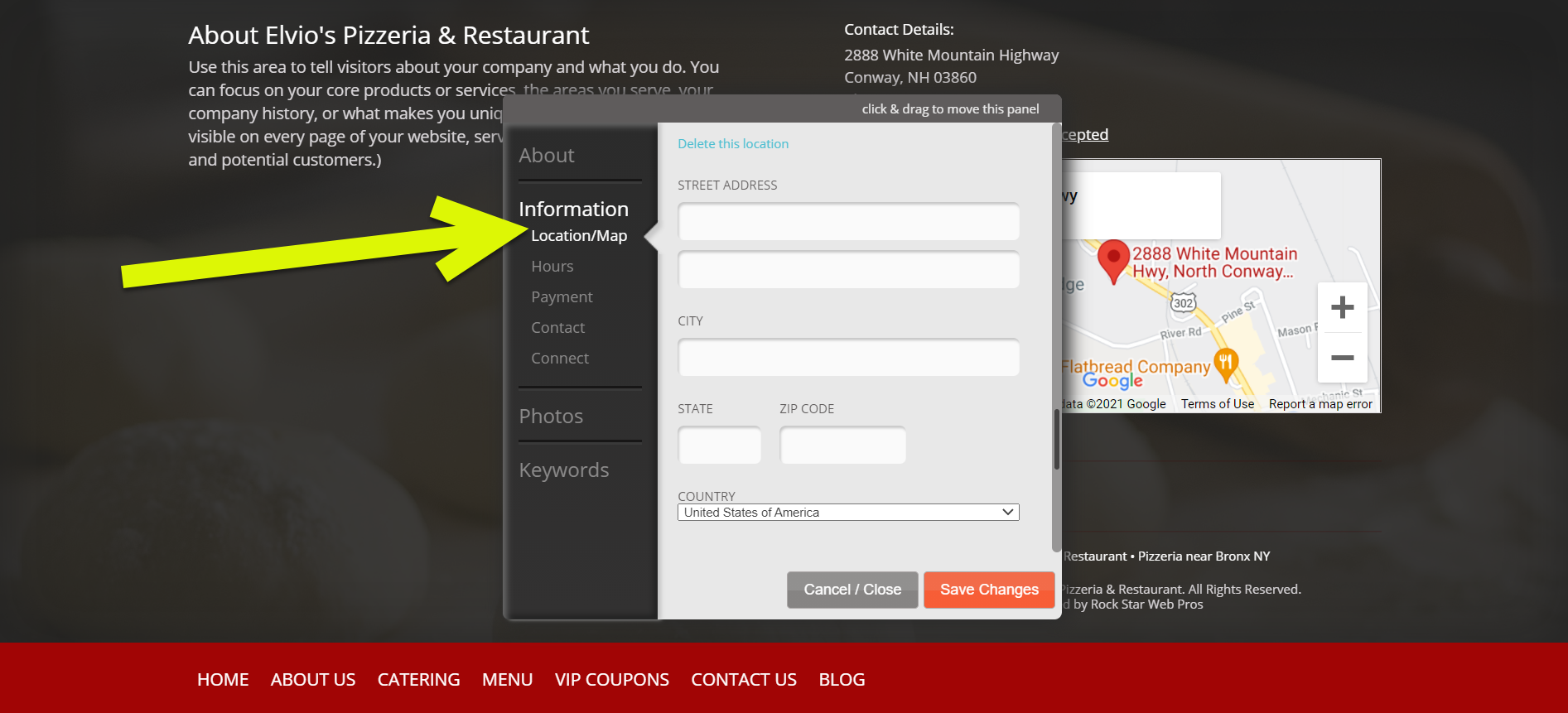 Here's what the site footer looks like with two locations: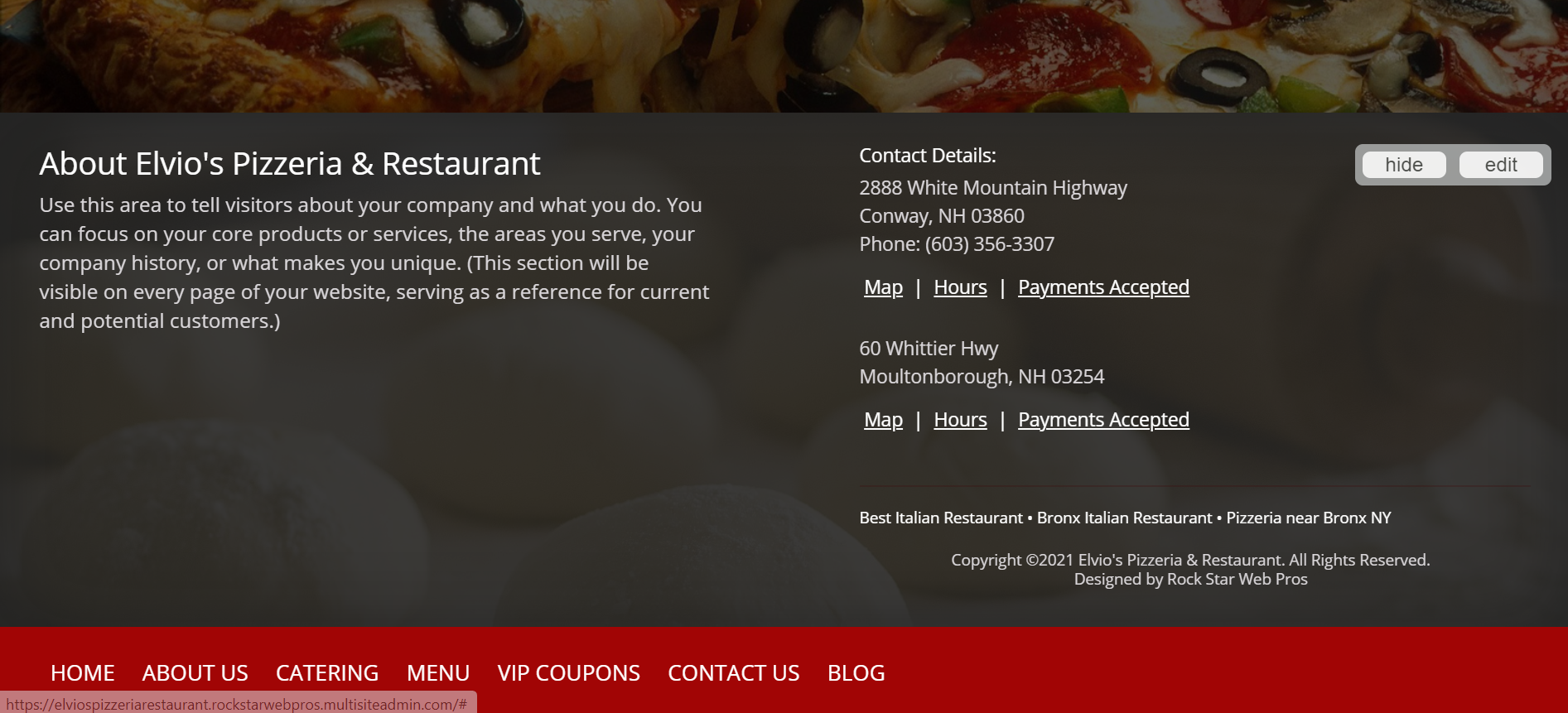 Notes

When more than one of a business's locations has been added, a visitor will need to click "Map" to display the Google Map for that location
Up to 30 separate locations can be added for the same business