Our E-Commerce feature is powered by PayPal and makes selling products and services on your website quick and easy. We streamlined the process of setting up an online store so you can instantly start selling without all of the hassles associated with E-Commerce. This feature is perfect for anyone just starting their online store or for businesses looking to sell a small number of products on their website.
It requires the store owner to have a PayPal account in order to work. You will need to enter this PayPal Merchant ID / Email on the Site Details screen of the dashboard in order to activate the online store for a website.
STEP 1
Go the the "Site Details" page of your website.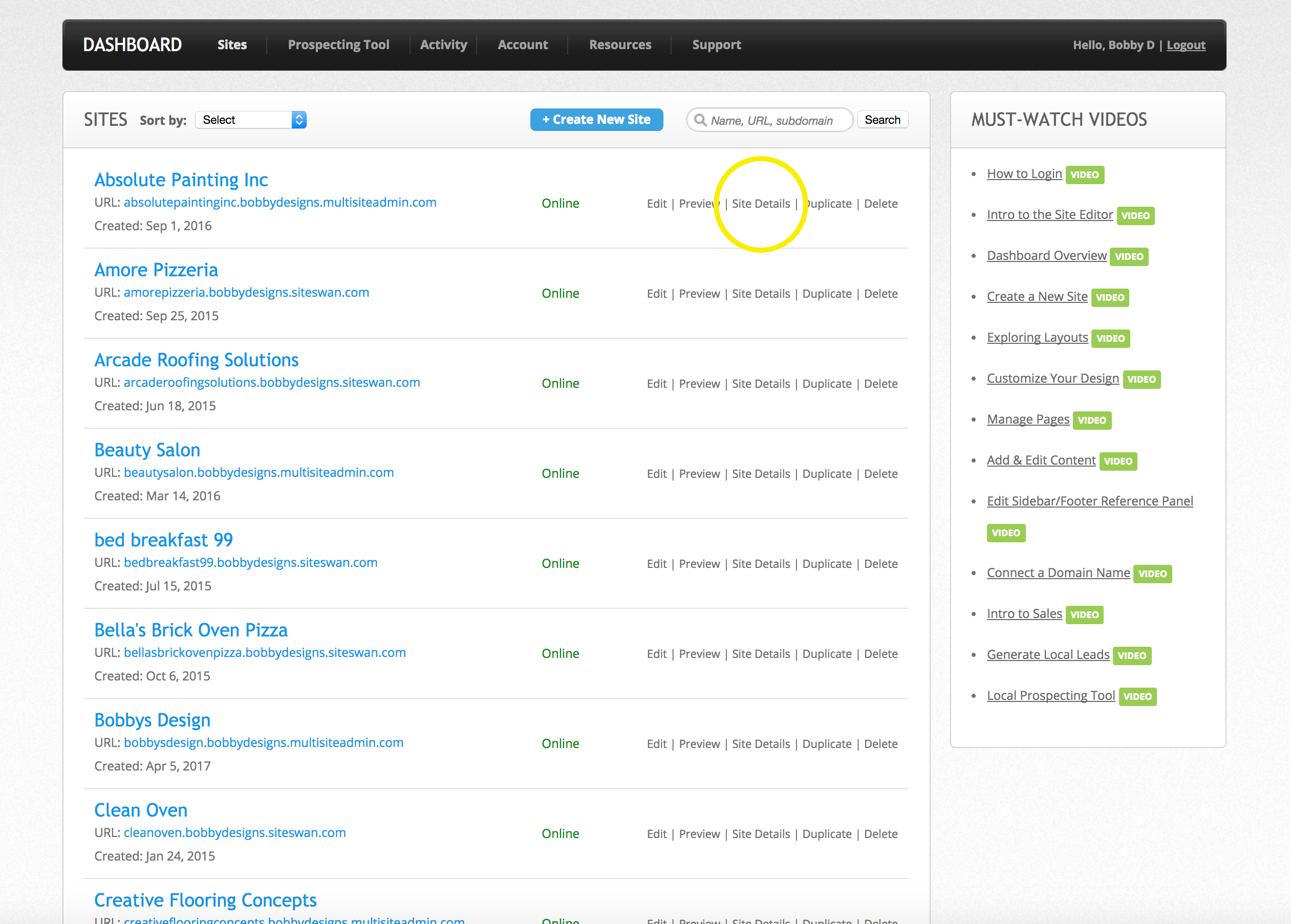 STEP 2
Look for the "Integrations" section and enter your client's PayPal Merchant ID or Email. If your client doesn't have a PayPal account, this is the link to create one. Be sure to click Save.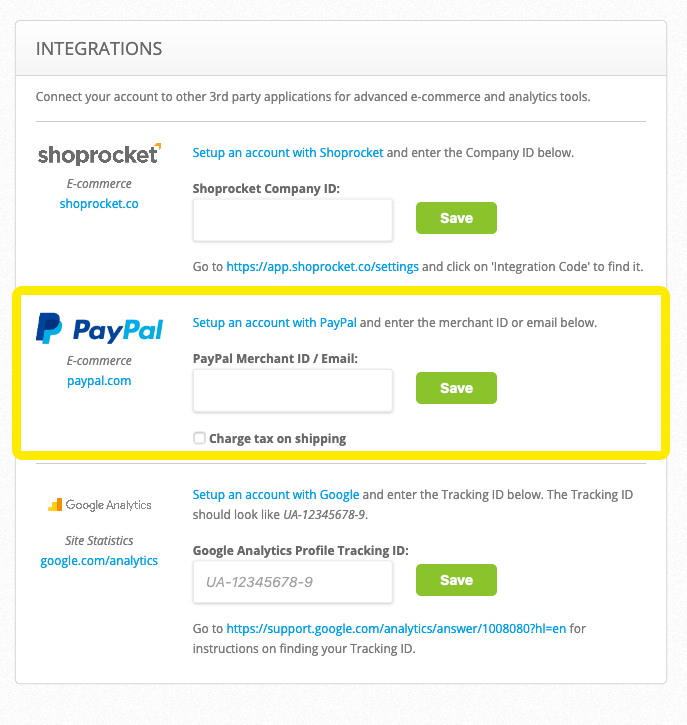 STEP 3

Once you've entered a valid PayPal Merchant ID, you will now see a "shopping cart" icon on the right side of the website indicating that you have successfully activated the online store. You can now begin to add products to the online store.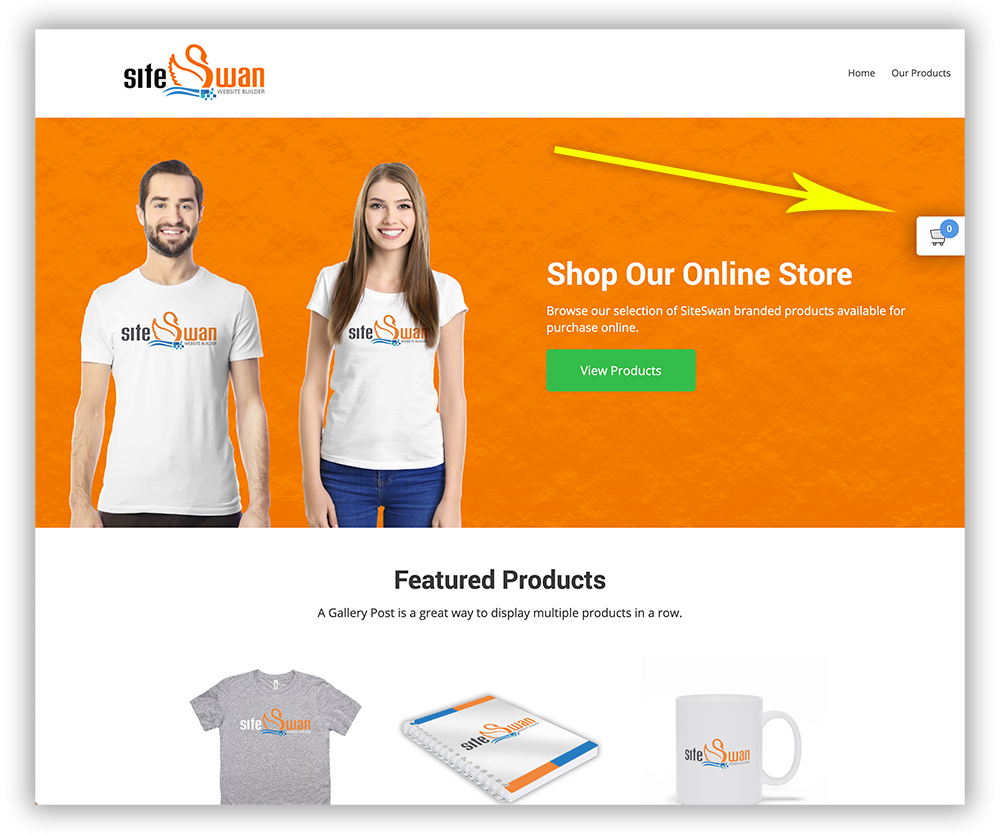 If you would like to see a working demo of the online store feature, and experience the checkout process, you can visit this site: