You can replace Hero Images with a video OR add a video to the background of any row. Video backgrounds are a great way to catch a visitor's eye and give your website a modern and stylish look.
PLEASE NOTE:
- We currently only support videos hosted on YouTube and Vimeo.
- Video Backgrounds will not play sound.
- Videos will replay on loop.
Here's how it works:
STEP 1
Hover over any existing post (including a Hero Image) and click the "row" option.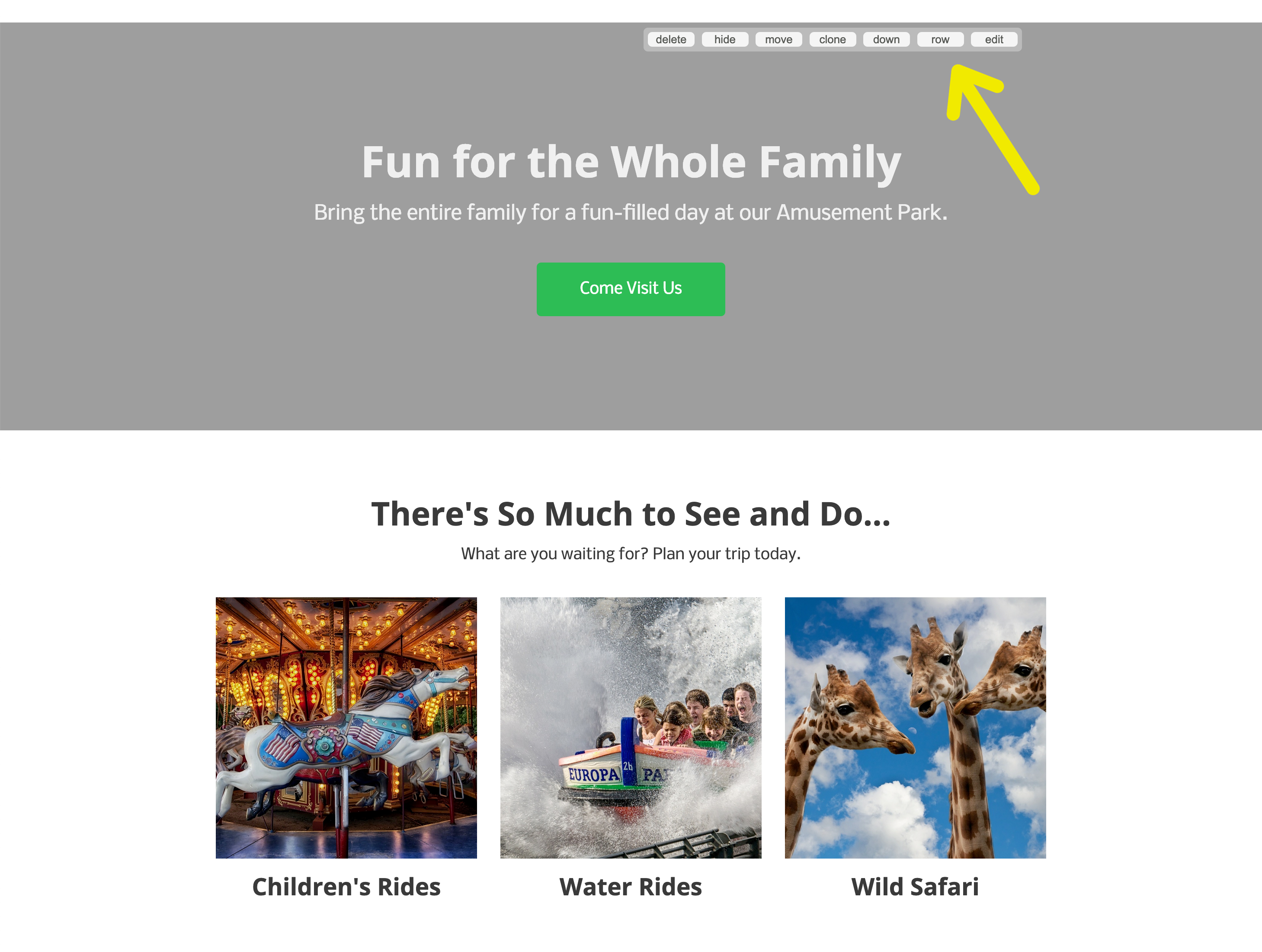 STEP 2
Choose the "+ add video" option.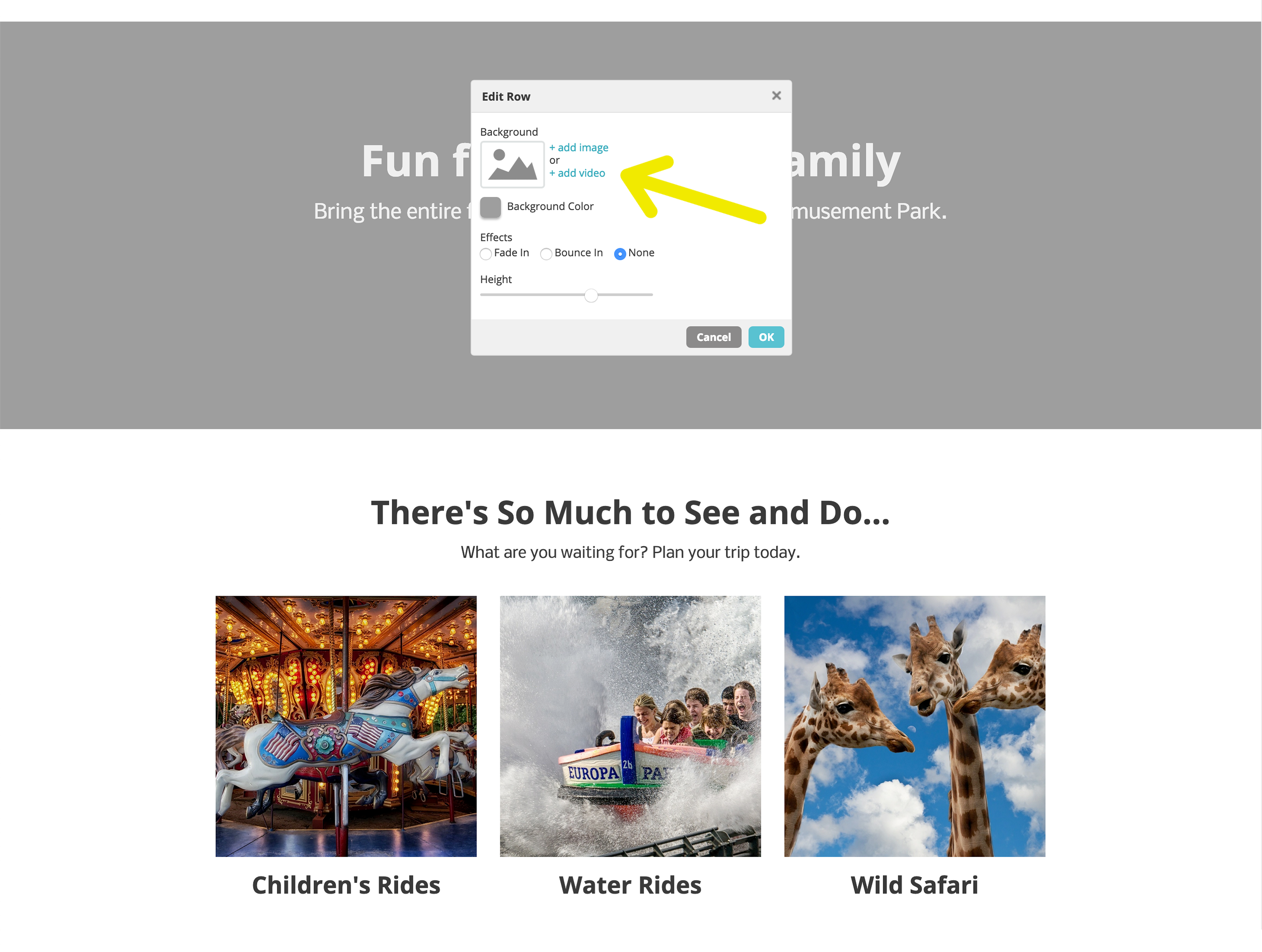 STEP 3
Paste the URL for any YouTube or Vimeo video and click "OK".

STEP 4
Adjust the overlay color/opacity and click "OK".