Our professionally designed Themes allow you to easily create beautiful, industry-specific websites for just about any small business. They are the perfect start to a professional website. You can further customize each theme by uploading a logo, changing colors, switching layouts, adding photos and more.
STEP 1
Once Logged in, click the "Create New Site" button or click "Sites" > "Create" from the top of your dashboard.

STEP 2
Enter a Business Name and select an appropriate theme that you would like to use. Every theme can be customized for any industry by adding your own images or you can start with a non-industry specific design such as "Blank Canvas".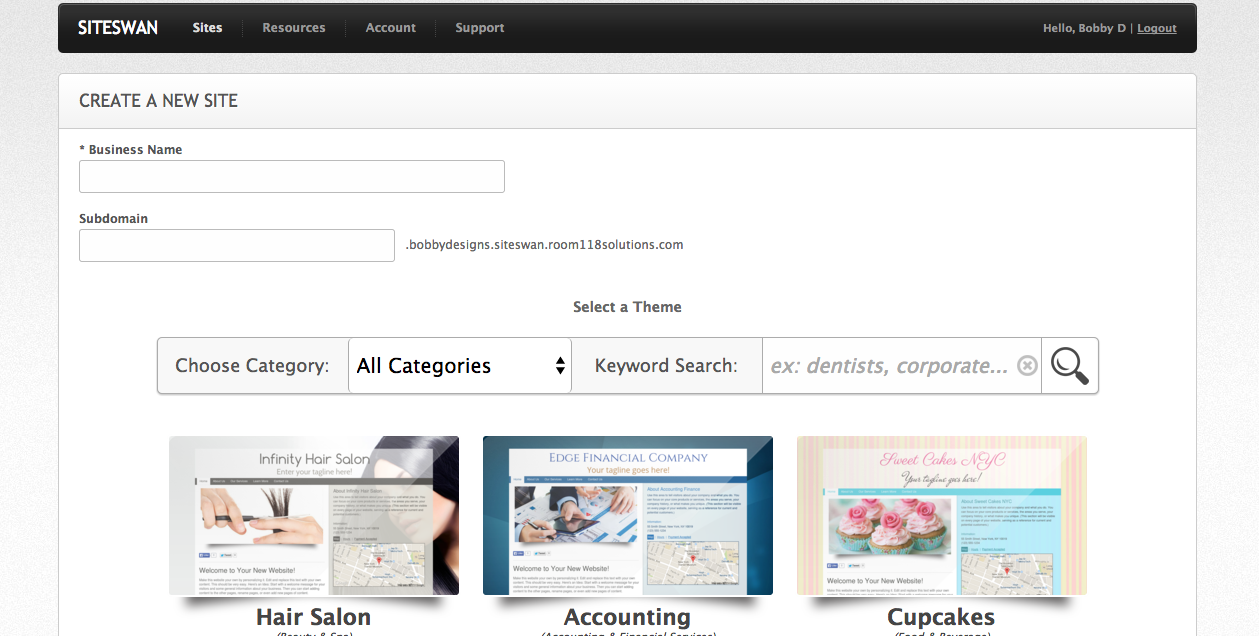 STEP 3
Click "Create Site" on the bottom of the screen once you select a theme to use.