You can Rebrand the site editor with your company logo. This is what your clients see when they login to manage their own site.



STEP 1
Once Logged In, click on "Account" > "Private Labeling" on the top of the Dashboard.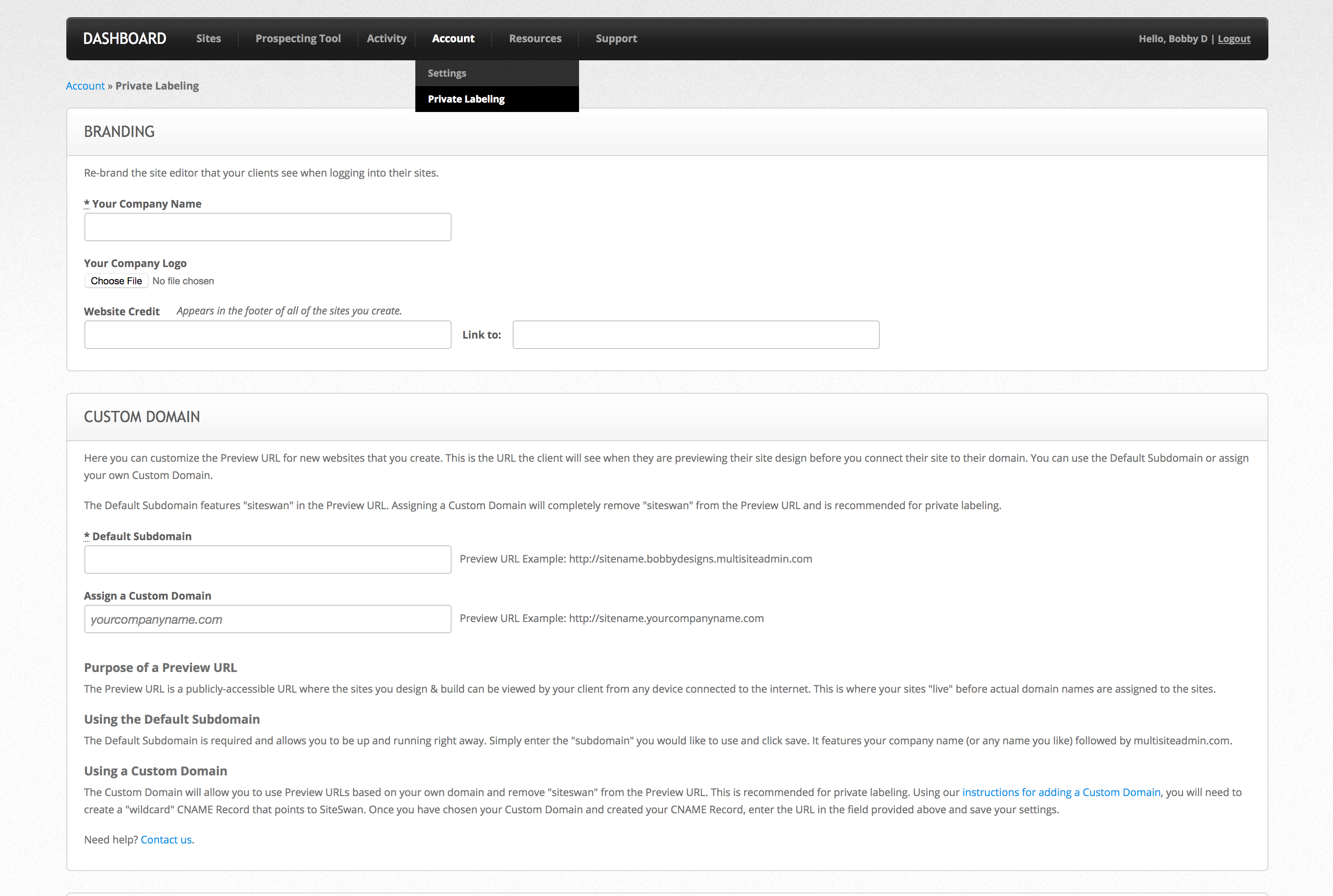 STEP 2
Within "Branding" you can add your company name and logo. Your logo will appear on the site editor when clients login to their sites.
The "Website Credit" field allows you to tell visitors your company created the site and allows you to add a link back to your own company website. (You may also leave this blank if you don't want this to appear on your sites or remove it on a per-site basis from the "Site Details" page in your dashboard)
STEP 3
Be sure to click "Save" on the bottom right when complete.