With SiteSwan, there's no limit to the number of pages you can have on your sites. However, after a while, the pages don't fit on one line on the navigation bar. So, to keep your sites looking clean, you may want to use Dropdown Menus on the navigation bar.
A Drop Down Menu is a smart way to categorize or group together similar-type pages. For example, if you're building a site for a Landscaper who wants separate pages for all of the different services they provide, you may want to create a dropdown called "Services" with sub-pages for each individual service (i.e. Lawn Maintenance, Landscape Design, Irrigation, Land Clearing, etc.).
Here's how to add a Drop Down Menu to your sites:
STEP 1
Log into the site and go to the "Pages" tab. Click "Add Drop Down Menu"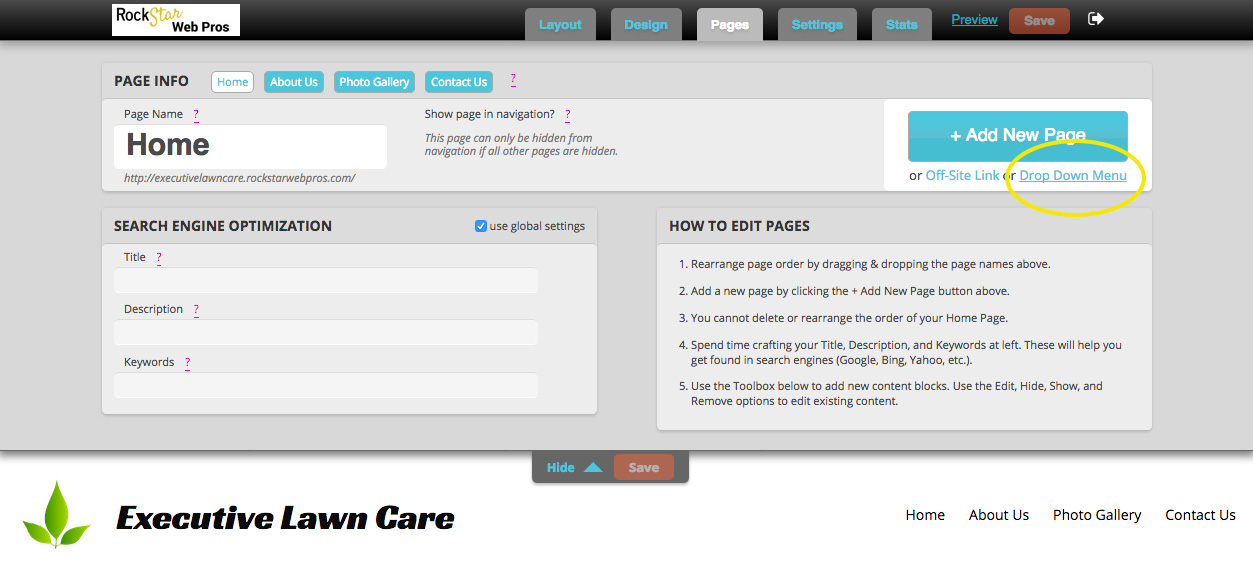 STEP 2
Enter the name for the dropdown menu. In this example, we use "Services." Then click "OK"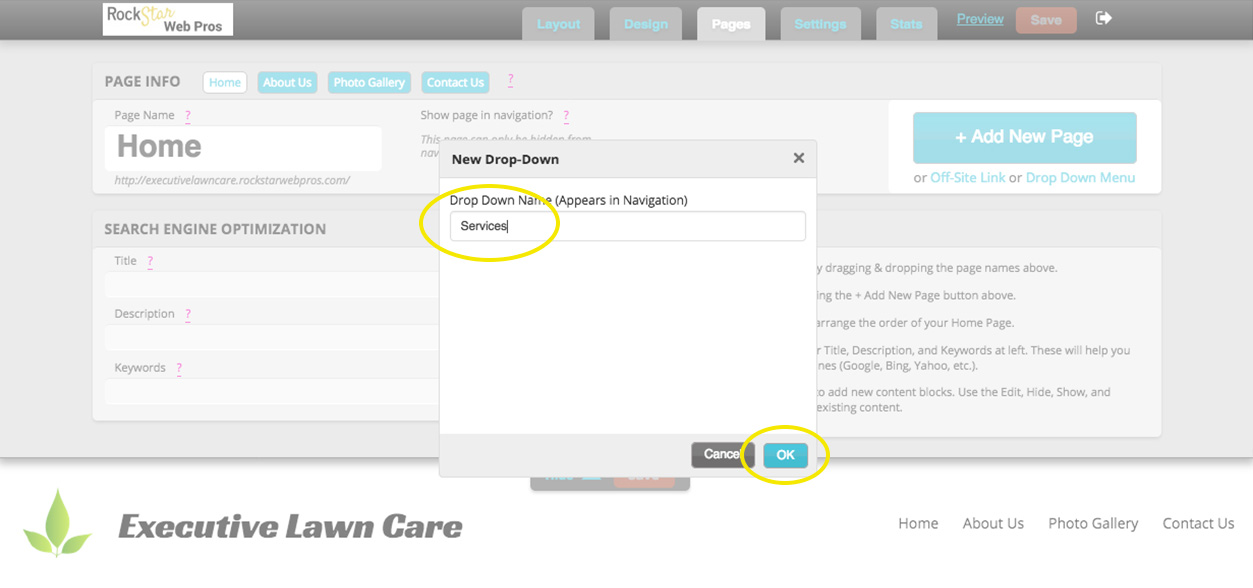 STEP 3
To complete your Drop Down Menu, you now have to assign pages to the Drop Down Menu as "sub-pages." You can either add new pages, or use existing pages for this. When editing the page, use the option "Make sub-page of:". In this example, we've created a new page called "Lawn Maintenance" and are making it a sub-page of "Services."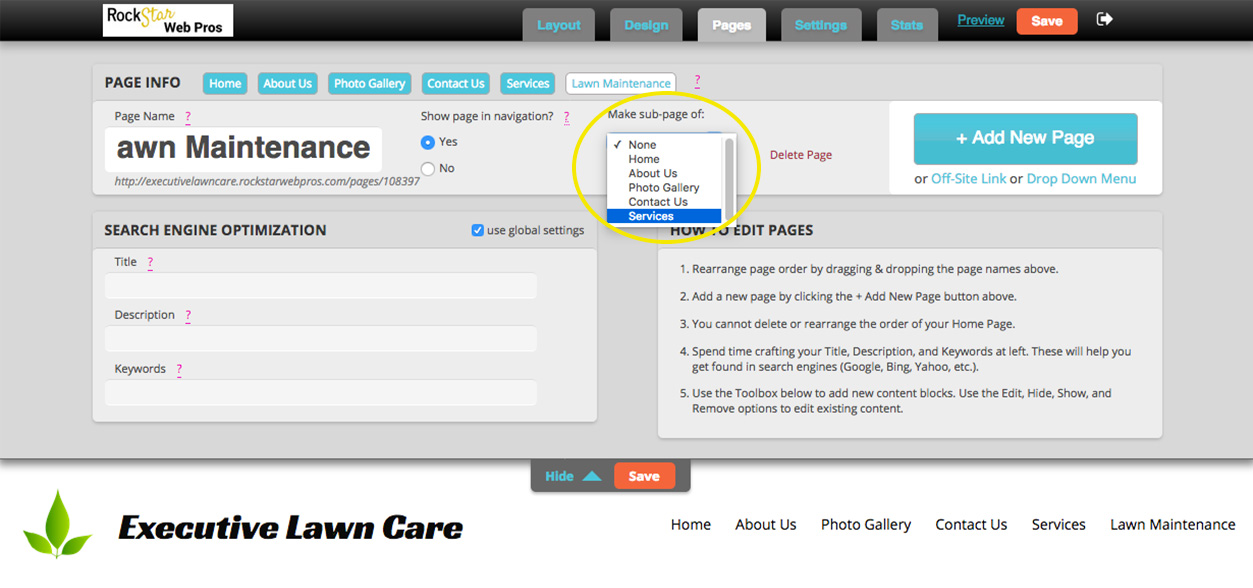 STEP 4
You can add as many sub-pages to the Drop Down Menu as you'd like. You can also mouse over the Drop Down Menu on the Pages tab, and click-drag the sub-pages to vertically re-order them.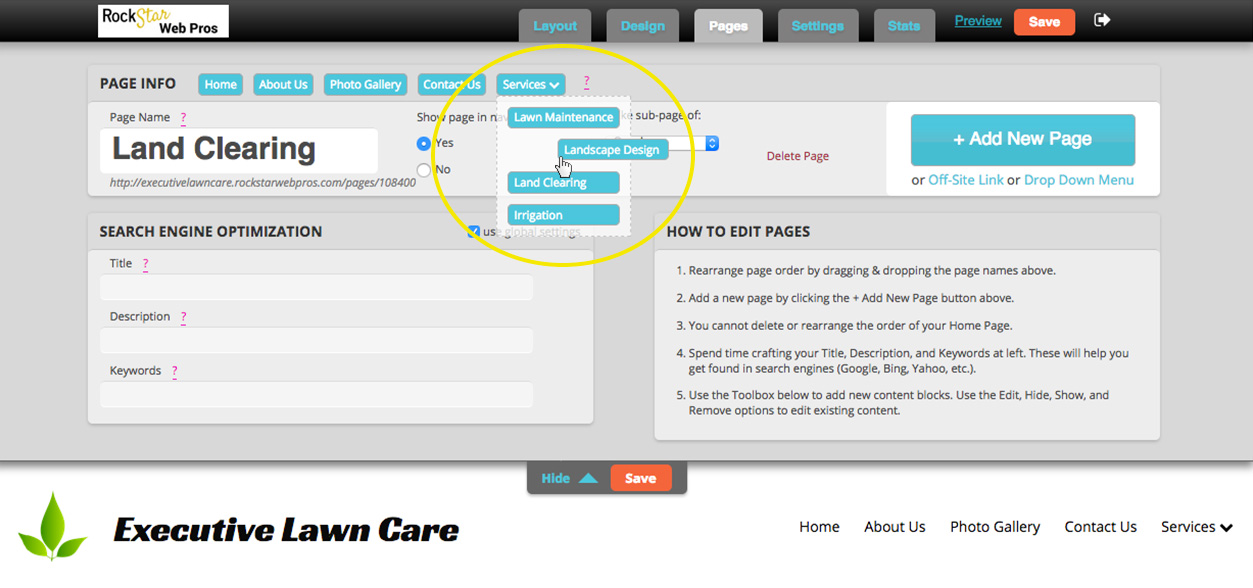 To edit an existing Drop Down Menu, click on the name of the Drop Down in the Pages tab. You will be presented options to edit the name or delete it.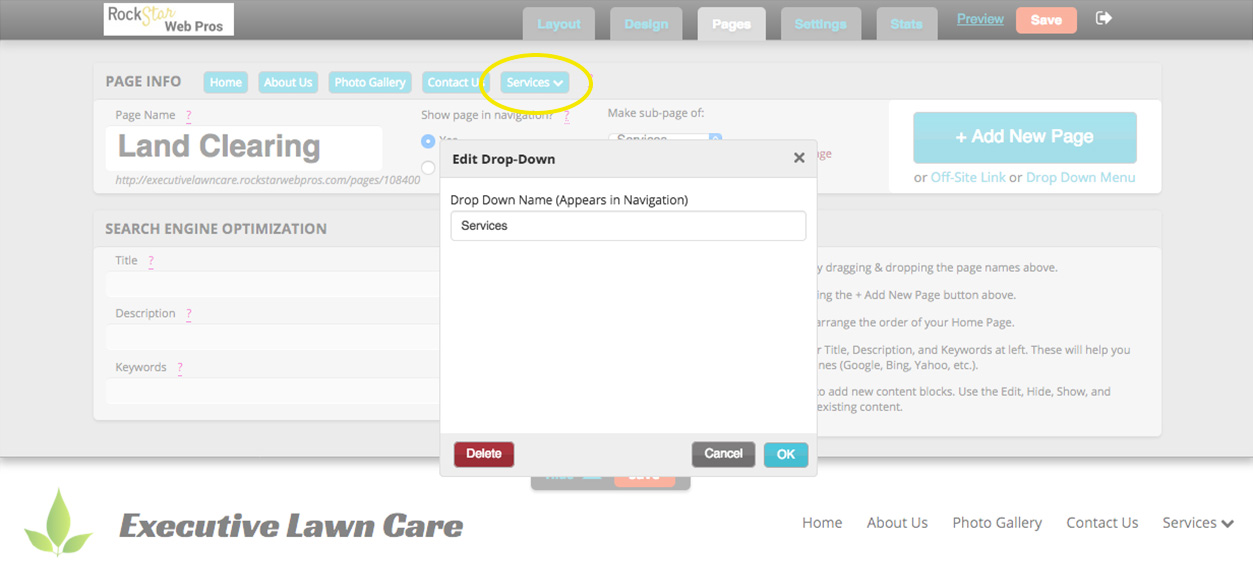 Site visitors will now see a down-facing arrow next to the Drop Down Menu on the navigation bar as an indication that it has sub-pages. Visitors will be able to mouse-over (or touch - on touch devices) to reveal the sub-pages for easy site navigation.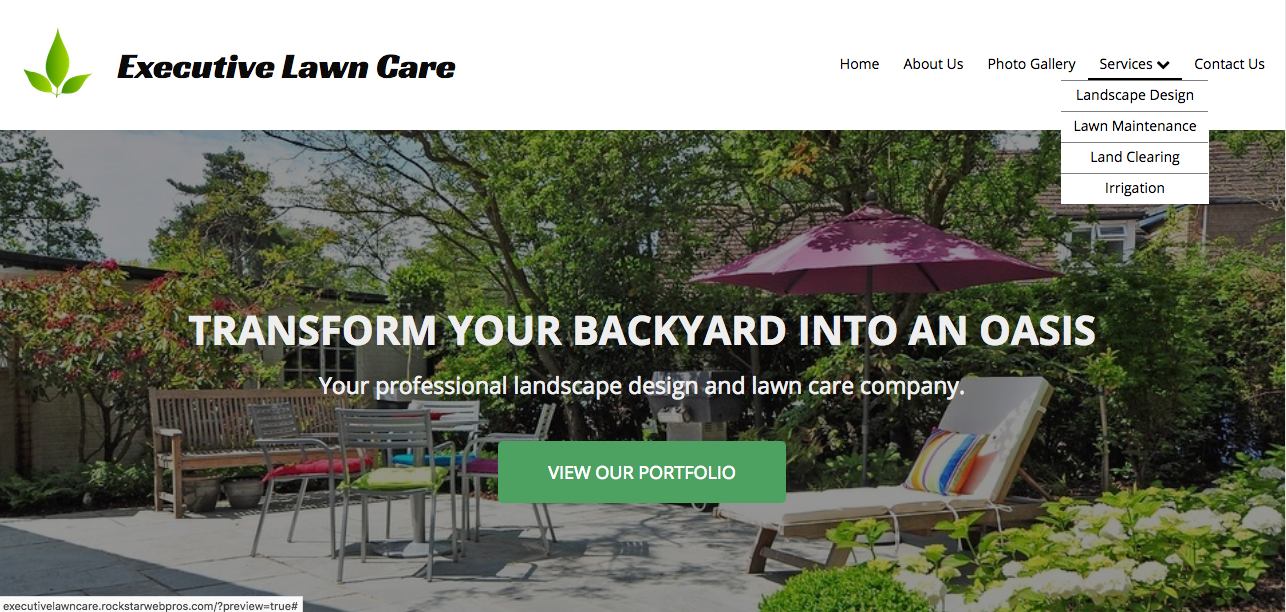 BONUS:
You can assign sub-pages to other pages in addition to Drop Down Menus. Even Off-Site links can be made sub-pages of other pages or Drop Down Menus.