You can add captions to images on your website that can be viewed when an image is enlarged. Here's how:
STEP 1
Hover over any image in your image library and click the "View" icon.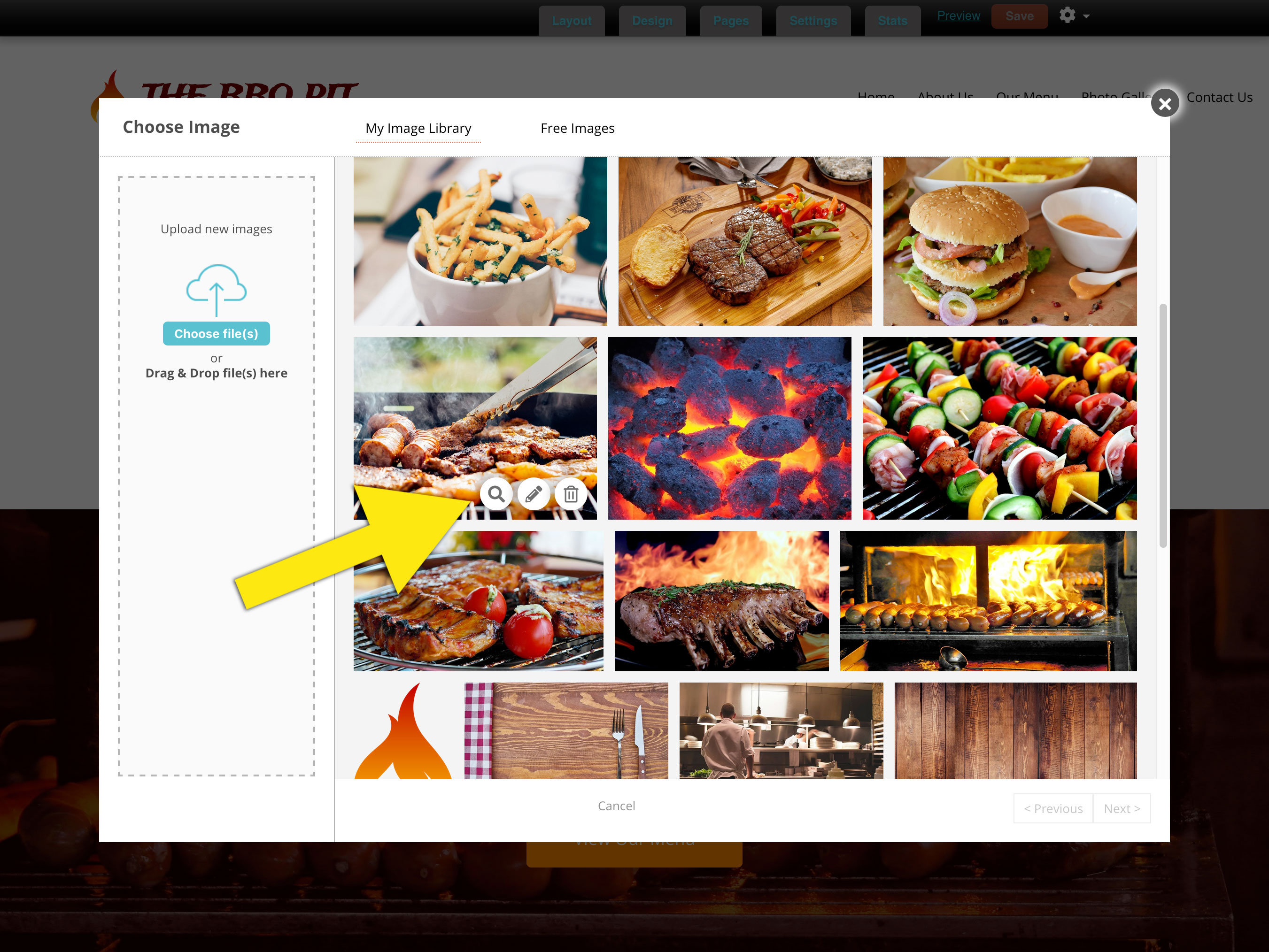 STEP 2
Click "Edit Caption" on the bottom right corner of the enlarged image.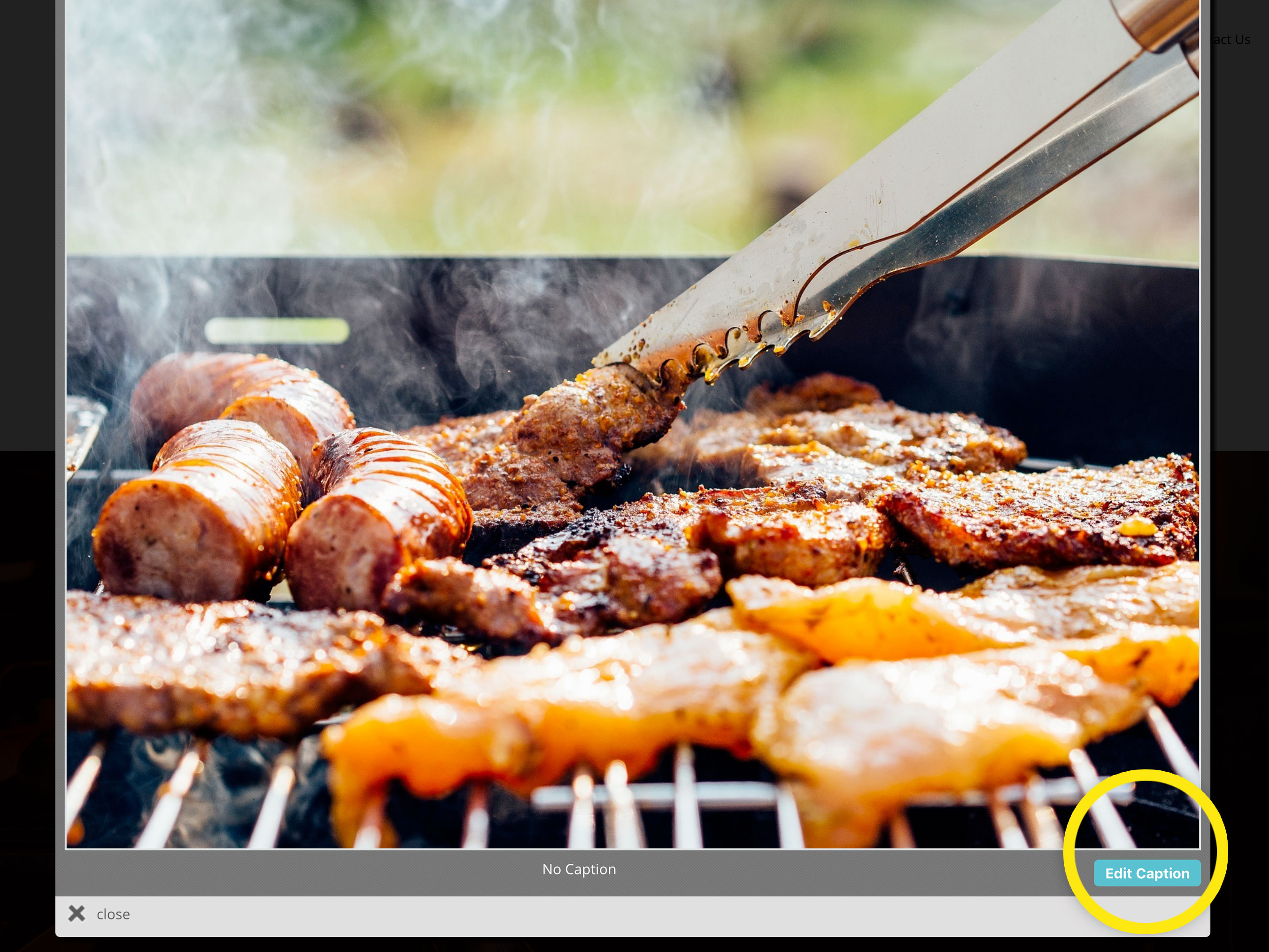 STEP 3
Insert your image caption in the space provided. Click "Save" when you are done.