You can Rebrand the site editor with your company logo. This is what your clients see when they login to manage their own site.



STEP 1
Once Logged In, click on "Account" > "Private Labeling" on the top of the Dashboard.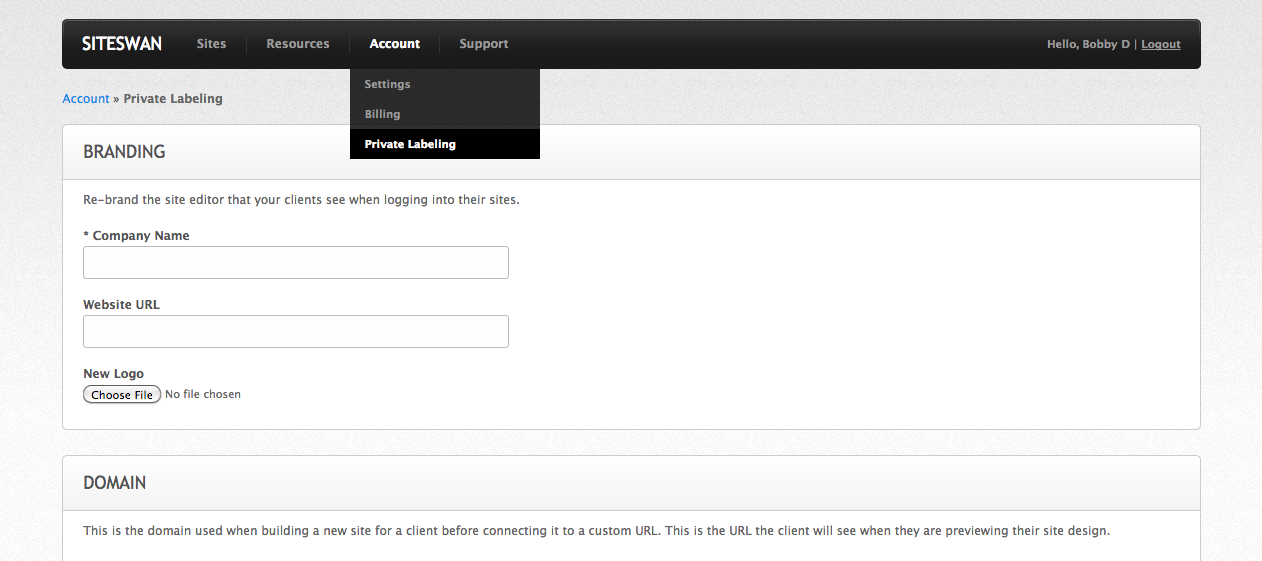 STEP 2
Within "Branding" you can add your company Logo and URL. Your logo will appear on the site editor when clients login to their sites.
Every site you create will also feature "Designed by YOUR COMPANY NAME" and link to your websiite.
STEP 3
Be sure to click "Save" on the bottom right when complete.